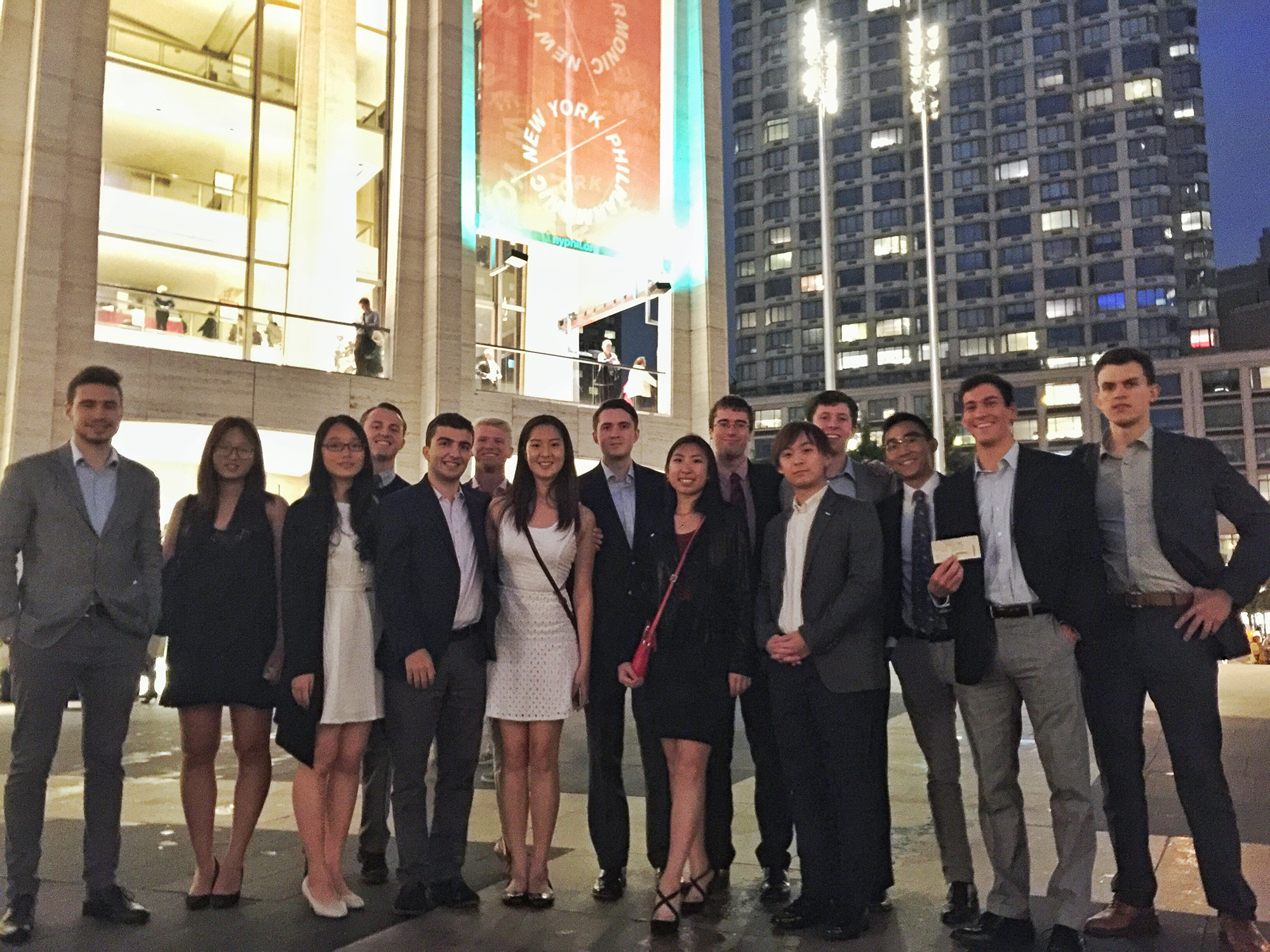 The Hamilton Program in New York City cohort attended the evening performance of the New York Philharmonic at the newly renamed David Geffen Hall at Lincoln Center on Sept. 30. The Philharmonic Orchestra was conducted by Alan Gilbert, who began his tenure as the NYP music director in 2009 and is the first native New Yorker to hold the post.
The world-renowned symphony orchestra began the night by playing Beethoven's No. 7. Perhaps Beethoven's most popular symphony, the composition relies heavily on rhythmic drive and vibrant energy and even, as the Philharmonic describes, "an irrational exuberance." At the time Beethoven wrote this work, he was not in good health, had family and money woes, and was hopelessly in love with his 'immortal beloved."
The second and final piece performed was Brahms' Piano Concerto No. 2, which featured famous Polish pianist Emanuel Ax as a soloist. The piece is known for its incredible difficulty, demanding considerable interpretive power as well as sheer stamina. Making leaps and bounds across the piano, Ax performed brilliantly, while Gilbert's brass, in particular, shined throughout the concerto's four movements.
The New York Program group, directed this semester by Professor of Economics Chris Georges, will return to Lincoln Center on Saturday, Nov. 7, to attend the Metropolitan Opera performance of Verdi's Rigoletto. Both events are generously sponsored by the Karen and Kevin Kennedy Foundation.