Rabinowitz Co-Edits, Contributes to Helios
---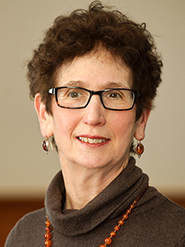 Professor of Comparative Literature Nancy Sorkin Rabinowitz co-edited a special double issue of the journal Helios (40.1 and 2) on Vision and Viewing in Ancient Greece. This volume is the outgrowth of a conference organized on Vision and Power at the Celtic Classics Conference of 2008.
Rabinowitz's co-editors were Sue Blundell, a playwright and author currently writing on ancient topics, and Douglas Cairns of The University of Edinburgh.
Rabinowitz also published an essay in the journal. In "Women as Subject and Object of the Gaze in Tragedy," she raises questions about the intersection of gender and the gaze in selected plays by Aeschylus, Sophocles and Euripides.