Rabinowitz Delivers Paper at International Conference
---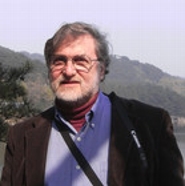 Peter J. Rabinowitz, the Sidney Wertimer Professor of Comparative Literature, presented a paper on June 27 at the International Conference on Narrative in Manchester, England. His presentation, partly co-authored with James Phelan, was included in "Three Approaches to Narrative Theory: A Dialogue in Two Rounds, " a session that focused on differing views of plot and progression.
During the session, Rabinowitz, along with Phelan and Robyn Warhol of Ohio State University and Brian Richardson of the University of Maryland, followed up on exchanges they began in their book, Narrative Theory: Core Concepts and Critical Debates (2012).
Rabinowitz and Corinne Bancroft '10 have spent much of the last year developing a new model of literary education for secondary school. Among other things he discussed at the conference, Rabinowitz drew on that work, suggesting that the rhetorical approach he and Phelan advocated in Narrative Theory was especially valuable for younger readers. In particular, he argued, thinking in terms of progression (rather than meaning) allows us to avoid the flattening of literary experience that comes with the simplified thematic approach promoted by the Common Core.