Rabinowitz Gives Keynote at Word and Music Association Forum
---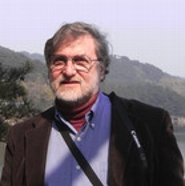 Professor of Comparative Literature Peter J. Rabinowitz delivered the keynote address, "Music, Rhetoric, and Narrative: Listening as an Interpretive Act," to open the first conference sponsored by the Word and Music Association Forum, held at the University of Dortmund, Germany, from Nov. 4-6.
Centering on "Time and Space in Words and Music," the conference drew together an international group of scholars from the European Union, the United Kingdom, Australia and North America. Rabinowitz's paper posed the question, "Is there really such a thing as untexted music?" Starting from the axiom that listening is just as much an "interpretive" activity as reading is, Rabinowitz used some of the insights of rhetorical narrative theory to argue that interpretation involves recognizing and responding to the composer's rhetorical choices. Those choices, he concluded, are only visible against a background of possibilities (what he called a "menu of availability") that is largely verbal in nature.
Rabinowitz gave the talk while serving for a week as the Gambrinus Professor at Dortmund. During his time there, he also gave a second lecture, "'This Unremembered State': The Rhetoric of Science in Fiction," the latest in a series of papers dealing with the ways in which science is used by writers of narrative to mold the reader's experience.