Rabinowitz Publishes Article on Doctor Atomic
---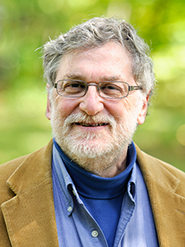 Peter Rabinowitz, the Carolyn C. and David M. Ellis '38 Distinguished Teaching Professor of Comparative Literature, published "John Adams' New Mythology: Doctor Atomic, Narrative Theory, and the Rhetorical Poetics of Music" in a special issue of the German journal Anglistik.
In this latest of a series of articles on the relationship between literature and music, Rabinowitz offers a new analytical model that he calls rhetorical poetics of music (RPM). RPM, which draws on both rhetorical and cognitive narrative theory, doesn't seek out any formal properties that the two media may have in common. Instead, it focuses on the common interpretive activities used by readers and listeners and the way that prior knowledge informs them.
As a concrete exemplification of the explanatory power of the approach, Rabinowitz turns to the aria "Batter My Heart" from Doctor Atomic. In his analysis, he shows how RPM illuminates the process by which listeners determine Adams' communicative purpose (in particular, his mythological aims) from the particular compositional choices he has made.