Rabinowitz Publishes in Encyclopedia of Greek Tragedy
---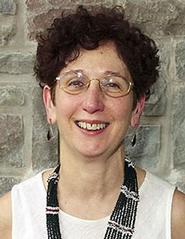 Professor of Comparative Literature Nancy Sorkin Rabinowitz authored entries on feminist criticism and structuralism in the newly issued online Encyclopedia of Greek Tragedy, edited by Hanna Roisman.
In "Feminist Approaches to the Interpretation of Greek Tragedy," she wrote that "feminist treatments of Greek tragedy arose in the context of the second wave of the women's movement." She discussed the ways in which "feminist perspectives on tragedy go beyond the study of women's roles and the construction of gender in the plays" and have contributed to the "understanding of the form."
In "Structuralist Approaches to Greek Tragedy," Rabinowitz traced the history of structuralism as a critical method beginning with its roots in structural linguistics. She compared the work of Claude Lévi-Strauss, Jean-Pierre Vernant, Froma Zeitlin and others involved in the development of structuralist methods of analysis of Greek tragedy.