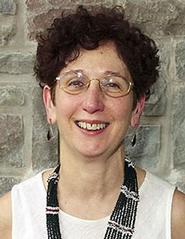 Rabinowitz Publishes Scholarly Article
Professor of Comparative Literature Nancy Sorkin Rabinowitz published an article titled "The Expansion of Tragedy as Critique" in Classics in the Modern World: A Democratic Turn? The volume, edited by Lorna Hardwick and Stephen Harrison, is part of the Classical Presences series from Oxford University Press.
In the article, Rabinowitz looked at the ways modern performances of Greek tragedy can be used to critique dominant ideologies by adapting the ancient plays.