24-Hour Radio Marathon Aims for 615 Donors
---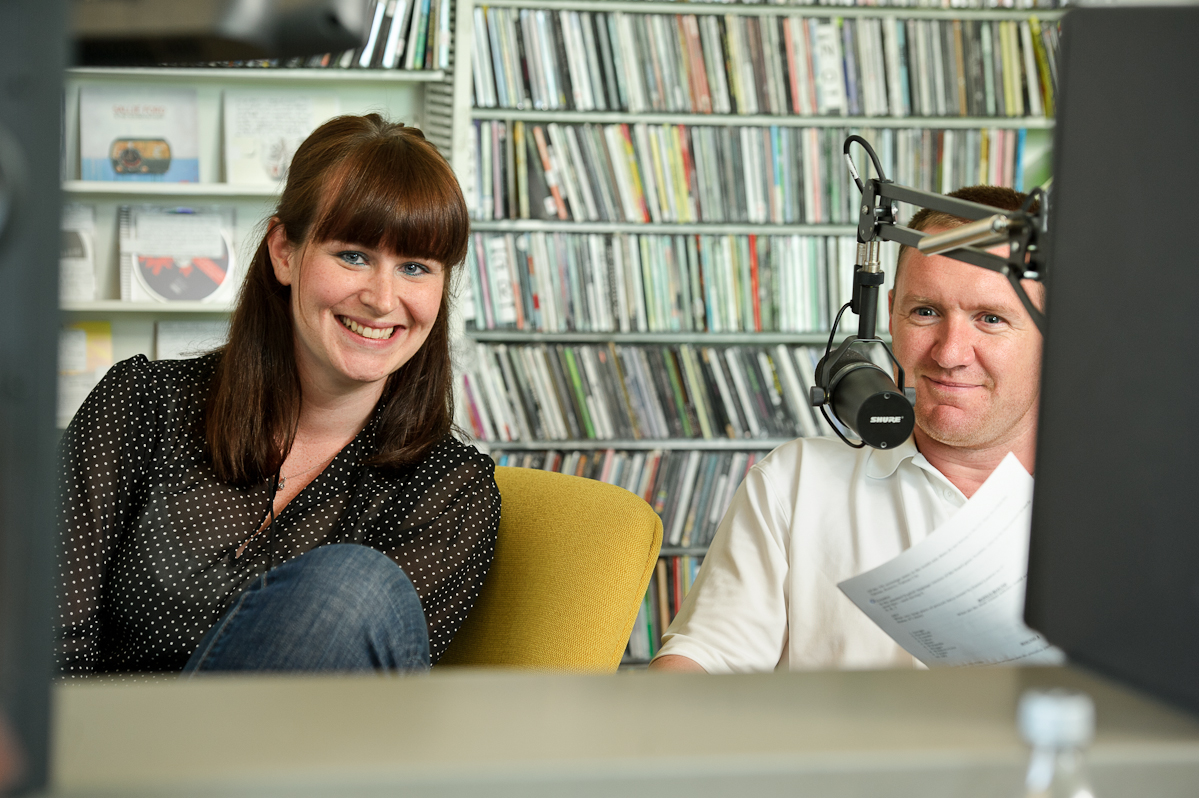 Starting at midnight, June 15, Hamilton College's Associate Director of Annual Giving Paul Ryan began a 24-hour live broadcast on WHCL, Hamilton College's radio station, as part of the college's 24-hour 615 on 6/15 Challenge. Ryan's motivation: to encourage 615 alumni to make a gift to the college, thereby generating an additional $30,000 challenge gift, the average Hamilton student aid package. Charter Trustee and Chair of the Committee on Development Jack Withiam '71 offered the challenge gift.
When asked if he was aware of any other college conducting a similar marathon broadcast, Ryan replied, "No one would be that crazy." His efforts could pay off though. At 3 p.m. the number of donors totaled 421, more than two-thirds of the 615 goal. Gifts have come in from Argentina, Romania, Kazakhstan, Greece, Australia, U.K. and even Burkina Faso, a country in West Africa, among other countries. Ryan reports that, even in the middle of the night, alumni kept the calls coming.
The challenge website (www.hamilton.edu/615) is continuously updated with number of donors and an evolving radio marathon schedule. Alumni volunteers who have come to the WHCL studio have included Kristy Nole '99, Bridget Moore '08, Jon Hysell '72 and Lisa Magnarelli '95. Those on campus this summer are encouraged to come to the station to join Ryan for an interview and to bring him more coffee.
Alumni are invited to meet at 6:15 on 6/15 in New York City, Boston and Washington, D.C., at the addresses below to drive the marathon toward its 615 donor goal.
New York City:
Biergarten at The Standard
848 Washington Street at 13th Street
Boston:
Scholars
25 School Street

Washington, D.C.:
The Hamilton
600 14th Street, N.W.
(14th and F)
near Metro Center