Ravven an Invited Speaker at Free Will Conference
---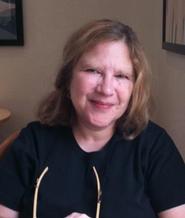 Heidi M. Ravven, professor of religious studies, was an invited discussant at a conference titled "Free Will and the Scientific World View: Optimistic and Pessimistic Perspectives" on April 20 at the University of Delaware.
The event focused on current philosophical and scientific work on free will; speakers and participants included philosophers and neuroscientists.
The conference was co-sponsored by the Department of Philosophy and the Center for Science, Ethics & Public Policy at the University of Delaware and by the American Philosophical Association.