Ravven Gives Invited Paper at Spinoza Symposium
---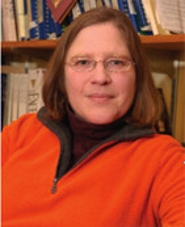 Heidi M. Ravven, professor of religious studies, gave an invited paper at the symposium, Spinoza: Feminist Perspectives/Aspects of Embodiment: The Madeline Renee Turkeltaub Memorial Symposium on Ethics on Feb. 7 at American University.

The symposium gathered noted Spinoza scholars from around the country and was co-sponsored by the Turkeltaub Family Charitable Foundation, Washington Spinoza Society, and the Department of Philosophy and Religion at American University.
Ravven's paper, "Reviving a Spinozist Model of Embodiment and Moral Agency," summarized the new evidence from the brain sciences that is challenging the standard notion of free will agency. She argued, first, that historical evidence suggests that the free will model of moral agency that is still culturally dominant today has its origins in an Augustinian Christian theological anthropology that was secularized (but not fundamentally changed or relinquished) within the course of the standard history of philosophical ethics.
Second, building upon what she identifies as Maimonides' radical naturalism, Ravven proposed that Spinoza's philosophical anthropology anticipates a biological and systems model of the human person that is only now being confirmed and extended by the neuro- and cognitive sciences. It provides the resources for a revised and scientifically plausible model of moral agency.