Raybeck Article Appears in Ethos
---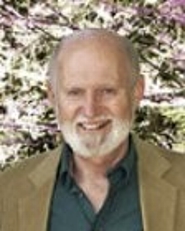 An invited commentary titled "Introduction: Diversity Not Uniformity," written by Professor of Anthropology Douglas Raybeck was published in the June 2009 issue of Ethos, the Journal of the Society of Psychological Anthropology. The journal is published by the American Anthropology Association.

The commentary endeavors to place Anthony F. C. Wallace's contributions to psychological anthropology in historical and disciplinary context. His theoretical and methodological advances led to the emergence of a more empirically oriented field of endeavor that is more properly designated psychological anthropology, rather than culture and personality.

Raybeck also presented "The Nature of Human Intelligence ... and that of 'Others'?" at the 25th Annual CONTACT Conference at NASA Ames Research Center in Mountain View, Calif. His paper addressed human intelligence and the possible emergence of intelligence via alternative patterns. By imagining the intelligence of aliens, Raybeck suggests we can come to better understand ourselves.