Cross-Cultural Research Publishes Raybeck Research
---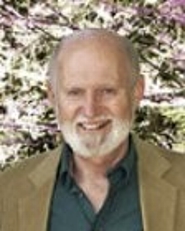 Several articles by Professor of Anthropology Emeritus Douglas Raybeck have recently been published in a book and journal.
Raybeck contributed two chapters in Improving College Education of Veterans, a book based on presentations made at a College Educators Veterans Higher Education conference. Raybeck's conference keynote address in which he presented three case studies illustrating the importance of education in changing life trajectories was published in a chapter titled "Education and Transformation." In "Clash of Cultures: Veterans in Academe," Raybeck examined the cultural differences that characterize the military and academe. He provided an analysis of some of the value and conflict points that are likely to arise and offered suggestions on how to mute these and improve the reception veterans receive in academe.
An article titled "Values and Change Over a Generation: Kelantan, Malaysia" was published in the comparative social science journal Cross-Cultural Research. Co-authored by Victor De Munck of SUNY New Paltz, the article presented the results of two semantic differential studies focusing on cultural values and modernization. The studies were carried out in Kelantan, Malaysia, one in 1969 and the other in 2001. Utilizing both quantitative and qualitative data from their investigation, the authors discussed the continuing dominance of Islam in the conceptual and value system of virtually all Kelantanese Malays and some of its consequences for peace in the country and throughout the region.
"Behavior and the Brain: Mediation of Acquired Skills" was also published in Cross-Cultural Research. Raybeck and co-author Paul Ngo of St. Norbert College in DePere, Wis., employed a systems approach that crosses three levels of analysis—neurophysiology, psychology and anthropology — to investigate the relationship between childhood experiences and adult skills.
They present both quantitative data resulting from treatments of ethnographic evidence contained in Yale University's Human Relations Area Files and qualitative evidence abstracted from that source and from additional ethnographies to support their hypothesis that early learning situations can result in neural entrainments that have psychological consequences, some of which can later be reflected in a constellation of adult skills.