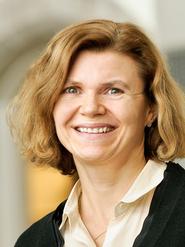 Associate Professor of Chemistry Myriam Cotten was recently named a Cottrell Scholar by the Research Corporation for Science Advancement (RCSA). The awards are granted to teacher-scholars of chemistry, physics and astronomy through a peer-review process and are based on candidates' research proposals and education programs. Fifty faculty members from around the world were chosen as Cottrell Scholars for 2015.
According to its website, the Cottrell Scholar Award program "develops outstanding teacher-scholars who are recognized by their scientific communities for the quality and innovation of their research programs and their academic leadership skills" and "provides entry into a national community of outstanding scholar-educators who produce significant research and educational outcomes."
For more than a century, RCSA has provided funding for innovative scientific research and the development of academic scientists. Cotten was a Cottrell College Science Award winner in 2004.