Reforming School Food with Red Rabbit
---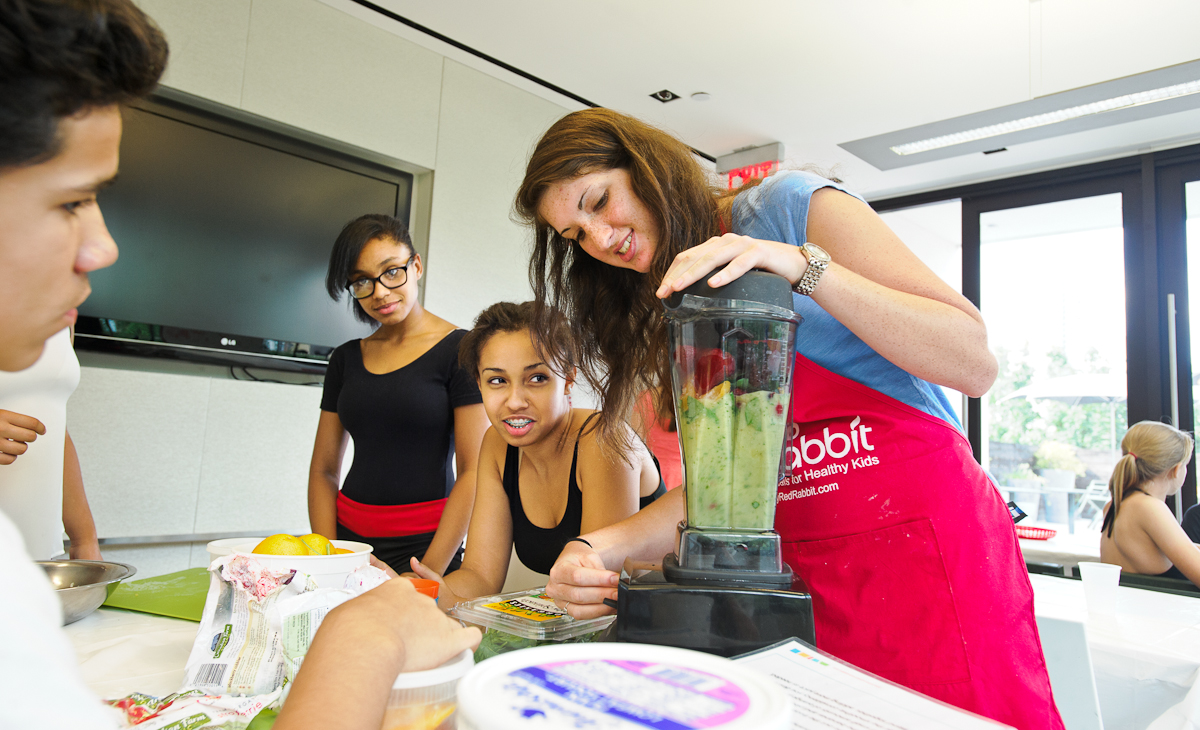 With tight budgets and even tighter refrigeration space, some schools find serving fresh meals to be a challenge. While the ingredients for healthier meals are available, many officials think the food is too expensive and adds a greater degree of complexity to prepare. The current state of school meals is an issue of concern, but one company is providing nutritious alternative options.
Heather Krieger '14 is working for Red Rabbit, a company providing New York City schools with farm fresh, healthy and sustainable food options. She is receiving support from the Scott Steven Morris '86 Fund, administered through Hamilton's Career Center.
Rhys Powell, Red Rabbit's founder, is erasing previous notions about school meals with his creations. His menus now offer steamed vegetables rather than potato chips as sides, and grilled, not fried, chicken. Krieger said "one of the most impressive parts about the operation is that it's all within the federal budget limit for school lunches."
Krieger has been assigned many duties that are new to her, including creating new dishes, serving food and teaching children about what they are eating. She also visits industrial kitchens and educates employees about the meals they are preparing.
Working with children in classrooms is the most rewarding duty for Krieger. So far, she has assisted in teaching age groups ranging from pre-kindergarten through 10th grade. She said "it is cool to go into schools and see what information they've retained."
The program's goal is to make the food's benefits as clear as possible to the children. "We want them to understand it so that they will discuss healthy eating outside of the classroom," according to Krieger. Parents also become involved, especially when their children bring recipes home and request healthier options.
"You need to remember that these food services are businesses, and some goals are not economically feasible," said Krieger. She has appreciated finding "how to balance finances with sustainable goals" in her internship.
On campus, Krieger is a member of Slow Food, a global effort "supporting good, clean and fair food." She is also an active member of Real Food Challenge, a program uniting students to bring healthier, fresher meals to campuses.
With a concentration in environmental studies and a minor in education, the combination of duties for the summer fits Krieger's interests perfectly. She hopes to introduce enthusiasm for healthy food to the local community when she returns to campus by establishing educational programs through her clubs at Hamilton.
Krieger is a graduate of The Hotchkiss School (Conn.)