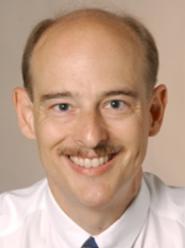 Professor Kevin Trainor of the University of Vermont will present a lecture on his research on relics in the Buddhist traditions of South Asia on Thursday, March 5, at 4 p.m., in the Red Pit, Kirner-Johnson Building. Trainor's talk is sponsored by the Religious Studies Department and is free and open to the public.
Trainor received his bachelor's degree in religion from Colgate University, completed an M. Div. degree in church history at Union Theological Seminary in New York City, and received his Ph.D. in religion at Columbia University. During the 1997-98 academic year, he was a Fulbright senior scholar attached to the Department of Linguistics at the University of Kelaniya in Sri Lanka, and was a visiting scholar at Cornell University in 2004-05.
Trainor has been the chair of the Religion Department at the University of Vermont since 2005. He is currently a board member of the Friends of Indian Music and Dance, an organization devoted to bringing musicians and dancers from the performance traditions of India to Burlington.