Religious Communal Societies Class Visits Shaker Sites
---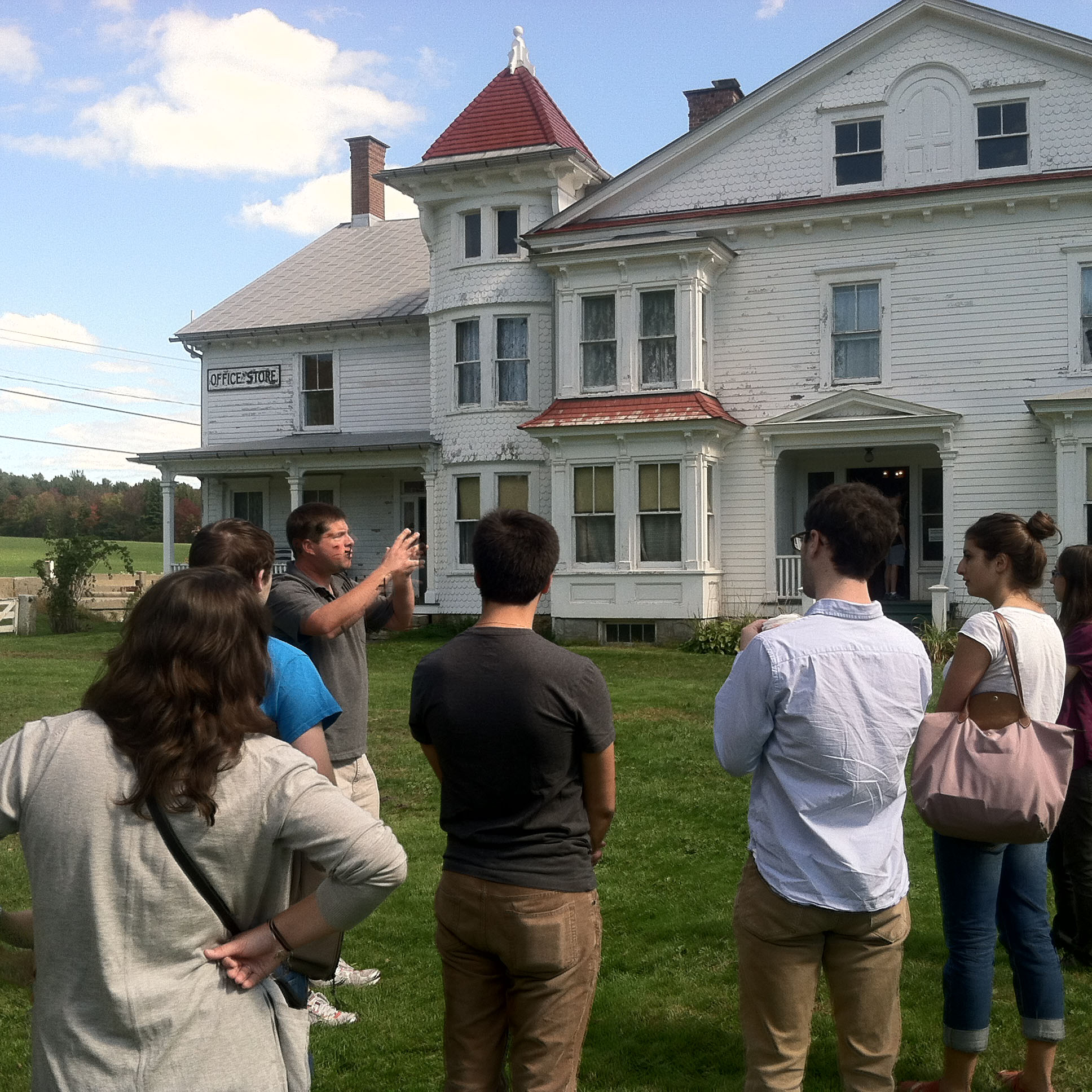 A group of students traveled to Hancock Shaker Village in Hancock, Mass., and to Mount Lebanon, N.Y., on Sept. 29 as members of the Religious Communal Societies in America, 1620-1950, course. Developed out of a unique collaboration between the history department and Burke Library, the course is co-taught by Professor of History Douglas Ambrose and Director/Curator of Special Collections Christian Goodwillie.
Both Ambrose and Goodwillie accompanied the students who benefited from Goodwillie's vast knowledge of Shaker life and culture and his familiarity with the Hancock Shaker Village for which he had formerly been the curator. Later in the day the group went on to Mount Lebanon, N.Y., the site of the largest and most important Shaker settlement in the country. They heard from noted Shaker scholar Glendyne Wergland, who has published two volumes through Hamilton's Couper Press, Visiting the Shakers, 1778-1849 and Visiting the Shakers, 1850-1899. They also toured the Shaker structures that are part of the Shaker Museum at Mount Lebanon.
Religious Communal Societies in America draws on the large collection of communal books, manuscripts, photographs, and ephemera held by the Burke Library. The goal of the seminar is to explore the variety of religious communal societies established in British colonial America and the United States from the 17th through the 20th centuries.
Later in the semester the students will be visited by two community members. Peter Hoehnle of the Amana Church Society from Amana, Iowa, will speak to the class about the three-hundred-year odyssey of the Community of True Inspiration from Germany to America. Ron Taylor from Mary's City of David will talk about the Christian Israelite tradition and its culmination in the communities at Benton Harbor, Michigan.