Renowned Landscape Architect to Discuss Sustainable Architecture
---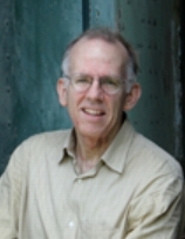 Landscape architect Paul Cawood Hellmund of the Conway School, a graduate program in sustainable planning and design in Massachusetts, will deliver a lecture titled "Greenways: Reconnecting the social and ecological fabric of a fragmented world," on Wednesday, Oct. 17, at 7:30 p.m., in the Fillius Events Barn. Hellmund is the president and director of Design and Planning at Conway. The lecture, the second in the Levitt Center's Sustainability series, is free and open to the public.
Hellmund was educated at Harvard and Colorado State as a landscape architect and planner. The focus of his design, research, practice and teaching is improving the relationship between people and nature, especially in urban, suburban and degraded landscapes. He is a full member of the American Society of Landscape Architects. Hellmund became director and core faculty member at Conway in 2005. Born and raised in Panama, he has brought a pronounced national and international focus to the Conway School. He has helped coordinate student projects outside New England and in Panama, Italy, Chile and Mexico.
He is co-author of Designing Greenways (2006) and he co-edited Ecology of Greenways (1993), which was recognized by the American Society of Landscape Architects with a national award. Hellmund also was principal author of Colorado State Parks' widely circulated "Planning Trails with Wildlife in Mind."
He sees finding a balance between nature and people as a key factor in creating sustainable communities and he seeks collaborative design as essential to progress in sustainability.
Hellmund has taught undergraduate and graduate students of landscape architecture in courses in sustainable design, landscape ecology, environmental analysis, and landscape planning, and organized interdisciplinary projects exploring various aspects of protected areas planning in the U.S. and abroad. He formerly taught at Colorado State University, Virginia Tech and Harvard University.