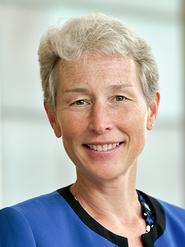 Prior to yesterday's Federal Reserve's announcement that there would be no immediate change in interest rates, Henry Platt Bristol Professor of Economics Ann Owen was interviewed by Reuters news service and American Public Media's Marketplace on possible considerations.
In the Sept 17 Reuters article titled "Looming Fed rate decision a test of Yellen's jobs vision," Owen said, "A good argument for raising now is that everybody knows that a rate increase is inevitable and speculation about the timing is creating a lot of volatility. One way to reduce that is to end the guessing game." The article appeared on newsfeeds and in publications around the world.
On the Sept. 15 Marketplace broadcast titled "Here's why an interest-rate increase is inevitable," Owen pointed out that, "When it's really, really inexpensive to borrow, people will borrow and take on risk that they would not otherwise take when interest rates are at a more normal level." That could result in bubbles in the stock or housing markets. But while waiting too long to raise rates could cause inflation or bubbles, Owen cautioned if the Fed acts too soon, it could cool a still recovering economy.