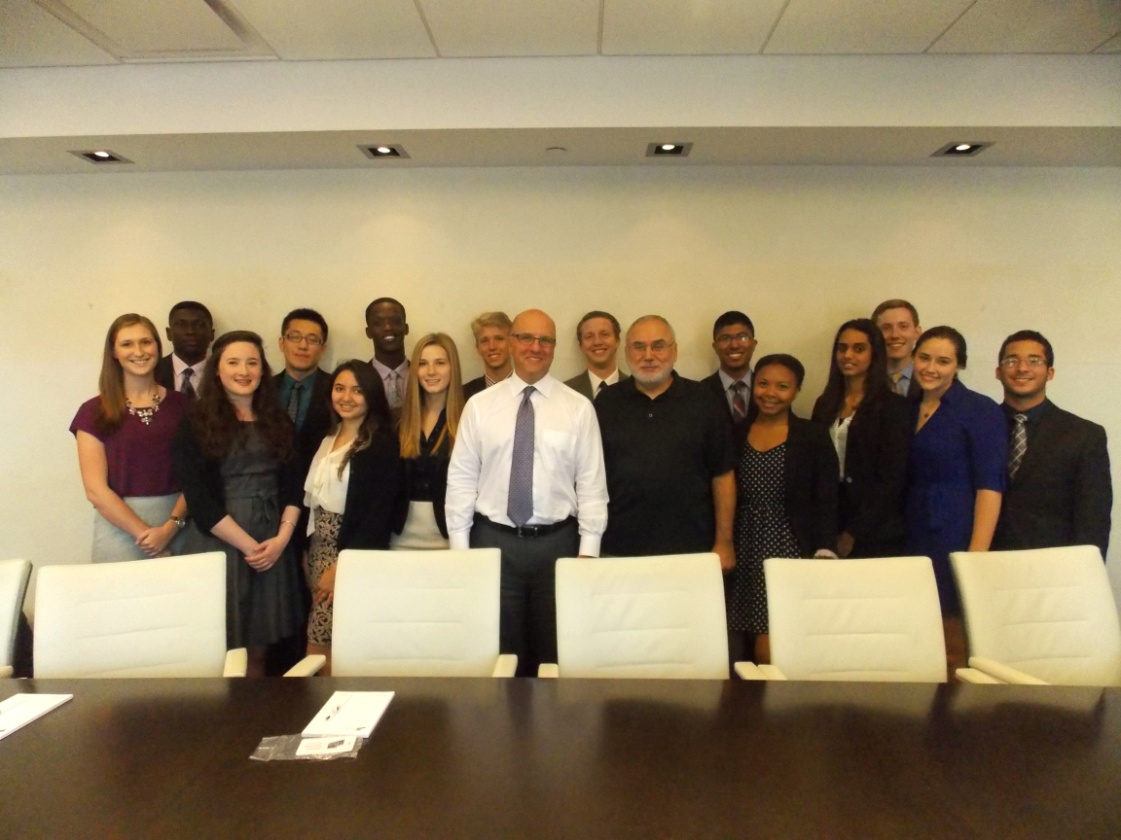 Hamilton students in the Program in New York opened their semester with a visit to Richard Bernstein Advisors, an investment advisory organization led by alumnus Rich Bernstein '80. The group traveled to Times Square, where they were met by program participant Katherine Gross '16, who is interning with Bernstein this semester. This semester's Hamilton program is being led by Professor of Economics Erol Balkan and the topic is Global Financial Networks.
Bernstein began his career at an economic research organization that he had discovered in the classified ads in the week before he graduated from Hamilton. However, he left this job when a change in political leadership eliminated the need for his organization. He spent the majority of his career at Merrill Lynch, where he was the chief investment strategist. After 20 years of working there, he left to create his own firm. It was clear that throughout his career, he had used a lot of macroeconomic data, not just financial metrics, to make investment recommendations. This was comforting to the room full of economics majors who are trying to pursue financial careers.
Bernstein is extremely knowledgeable on current financial and economic issues, and he discussed issues such as the state of the Chinese financial economy, high yield municipal bonds, and his opinions on regulation of financial institutions. He told students that this is a huge bull market, although many people did not recognize it as such. Bernstein took questions and continued the discussion. Students felt privileged to hear from such an expert on a broad and interesting array of topics.