Rivera Class Holds Teleconference With Moscow Students
---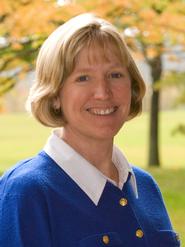 Students in Associate Professor of Government Sharon Rivera's "Introduction to Russian Studies" class (RSNST 100) participated in a teleconference with students from MGIMO University (the Moscow State Institute of International Affairs) on Nov. 15. MGIMO is one of the most prestigious universities in the Russian Federation and enrolls over 6,000 students with international interests. Faculty from MGIMO have been engaged in collaborative educational projects with Rivera since 2007.
"The Russian students wanted to hear our opinions about the 2016 U.S. presidential elections, the Syrian conflict, and young people's attitudes toward politics, among other things," Rivera explained. "Our students had questions about the college admissions process in Russia, MGIMO's curriculum, the upcoming Olympics in Sochi, and their views of President Putin."
Rivera's students had positive reactions to the conference. Zoe Mikhailovich '15, who is majoring in philosophy and minoring in Russian studies, commented that the videoconference "was both informative and thought provoking." She continued: "What I found most interesting was the extent to which the students held similar viewpoints. For example, we agreed that the majority of young people within our generation are largely apathetic about both foreign and domestic affairs……I believe that the videoconference was a positive step in the right direction: not only did it educate us about students' attitudes in a different country, but it also caused us to think critically about our own."
Both sides left the conference enthused and ready to exchange emails so that the students can continue their communication through other means.
Rivera shared her moderation duties with Alyona Blokhina, who holds a master's degree from MGIMO and now teaches English to students in the political science department. Blokhina is familiar with Hamilton; she came to Hamilton in the summer of 2007 in order to work for Rivera as a research assistant on a project on Russian political elites. Read about her research here.