Rivera Leads Workshop in Moscow
---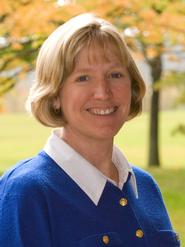 Associate Professor of Government Sharon Werning Rivera led a workshop on using active learning techniques in higher education at the Moscow State Institute of International Affairs (MGIMO) in August.
Rivera discussed existing research on the merits of active learning pedagogies, and then demonstrated one specific project to illustrate her points---the simulation that she developed for her introductory class in comparative politics at Hamilton College. This semester-long project, published by Congressional Quarterly Press, teaches students how to form and create an image for a political party, write a political platform, develop a media campaign, compete for votes in an election campaign, and debate effectively.

MGIMO is one of the most prestigious universities in the Russian Federation, and has been engaged in collaborative educational projects with Rivera since 2007.

While in Moscow, Rivera also met with the U.S. Ambassador to Russia Michael McFaul, and two foreign service officers. During their meeting, they discussed Rivera's research on the Russian elite and her pedagogical activities in Nizhny Novgorod as a Fulbright scholar.

Rivera was a 2012-13 U.S. Scholar to the Russian Federation and recently completed her stay at the Linguistics University of Nizhny Novgorod. The Fulbright Program has been in existence for more than 60 years. It aims to increase mutual understanding between the people of the United States and the people of the more than 150 countries that currently participate in the program.