Rivera Presents Paper at SU
---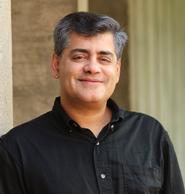 Scholar-in-Residence David Rivera presented a paper on April 27 in an event organized by the Center for European Studies and the Political Science Research Workshop at Syracuse University.
The paper, "Structure versus Agency in the Postcommunist Transitions: Quantifying the Impact of Leadership," was co-written with Associate Professor of Government Sharon Werning Rivera. In it, the authors introduce a new methodological approach to assessing the role of leaders of postcommunist states in the success or failure of their countries' democratic transitions.
In making a "quantitative comparison of the relative roles of structure and agency," the authors found that "many of the region's leaders have affected the political development of these states to an even greater extent than have structural factors" such as geographical location and the duration of communist rule.