Road Trip
---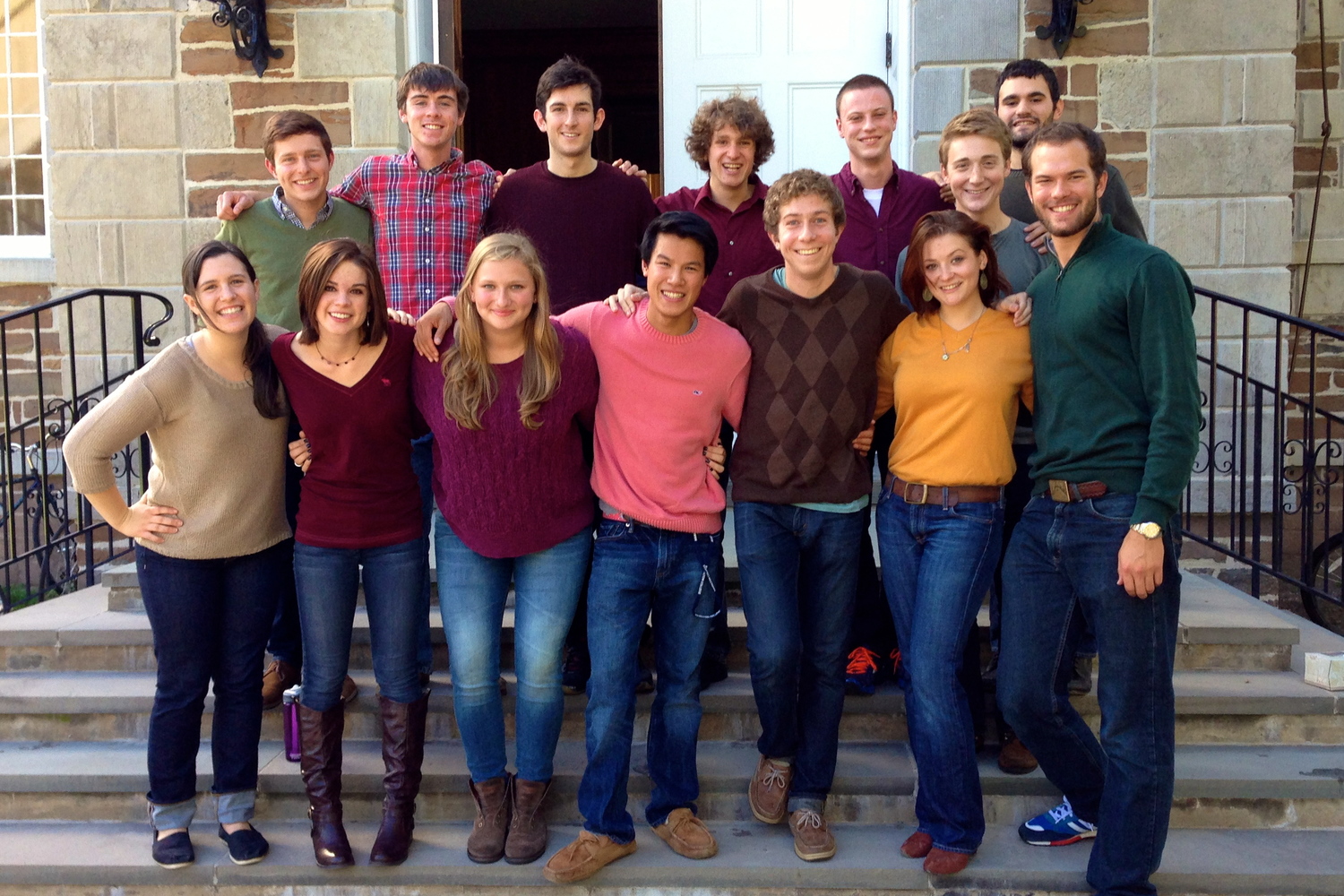 Hamilton co-ed a cappella group Duelly Noted is preparing for its fourth annual concert tour over the college's winter break. The four-day tour will include several performances throughout New York State and Vermont.
The tour will begin on Thursday, Jan. 9, with a 7 p.m. concert at Union College in Schenectady, N.Y. In addition to Duelly Noted's performance, the concert will also feature several Union ensembles as well as The Buffers, Hamilton's all male a cappella group.
On Jan. 10 the singers will travel to Burlington, Vt., where they will spend a few hours downtown caroling and performing outdoors for shoppers. The following day, they will perform in the hometown of Duelly Noted's Brian Evans '15 at First Congregational Church in Essex Junction, Vt., at 1 p.m.
Duelly Noted moves on to a concert in Kingston, N.Y., the hometown of Maggie Whalen '14, on Saturday, Jan. 11, at 9 p.m., at High Falls Cafe. The tour concludes with a 6:45 p.m. performance in the hometown of Duelly Noted's Gabe Mollica '14 at the Church of Saint Anne in Garden City, N.Y.
Each hour-long concert highlights a range of vocal styles and choreography. Duelly Noted's diverse repertoire often features many "oldies" including "Why Do Fools Fall In Love," "The Way You Look Tonight," and the Stevie Wonder hit "As" as well as Disney classics. The set is rounded out with several pop songs including Smash Mouth's "All Star" and "Telephone Medley," Duelly Noted's own arrangement of phone-related songs.
The free performances will also help to raise money for local charities. The concert at First Congregational Church of Essex Junction will offer a collection for the local food pantry, and the show at the Church of Saint Anne will be offering a freewill collection to benefit the St. Anne's Respite Program for children with special needs and their families.
The tour is funded by Hamilton's Student Activities office.
Duelly Noted was founded at Hamilton in the spring of 2008 by eight first-year students. The group has since grown to 17 members representing all classes. In its first six years, Duelly Noted has performed in several unique venues including the streets of Venice, Italy. In November, the group competed against eight other area a cappella groups and took home first place at Turning Stone's Collegiate A Cappella Showdown.
For more information, please visit www.duellynoted.org or contact group president Andrew Nichols '14 by email at apnichol@hamilton.edu.