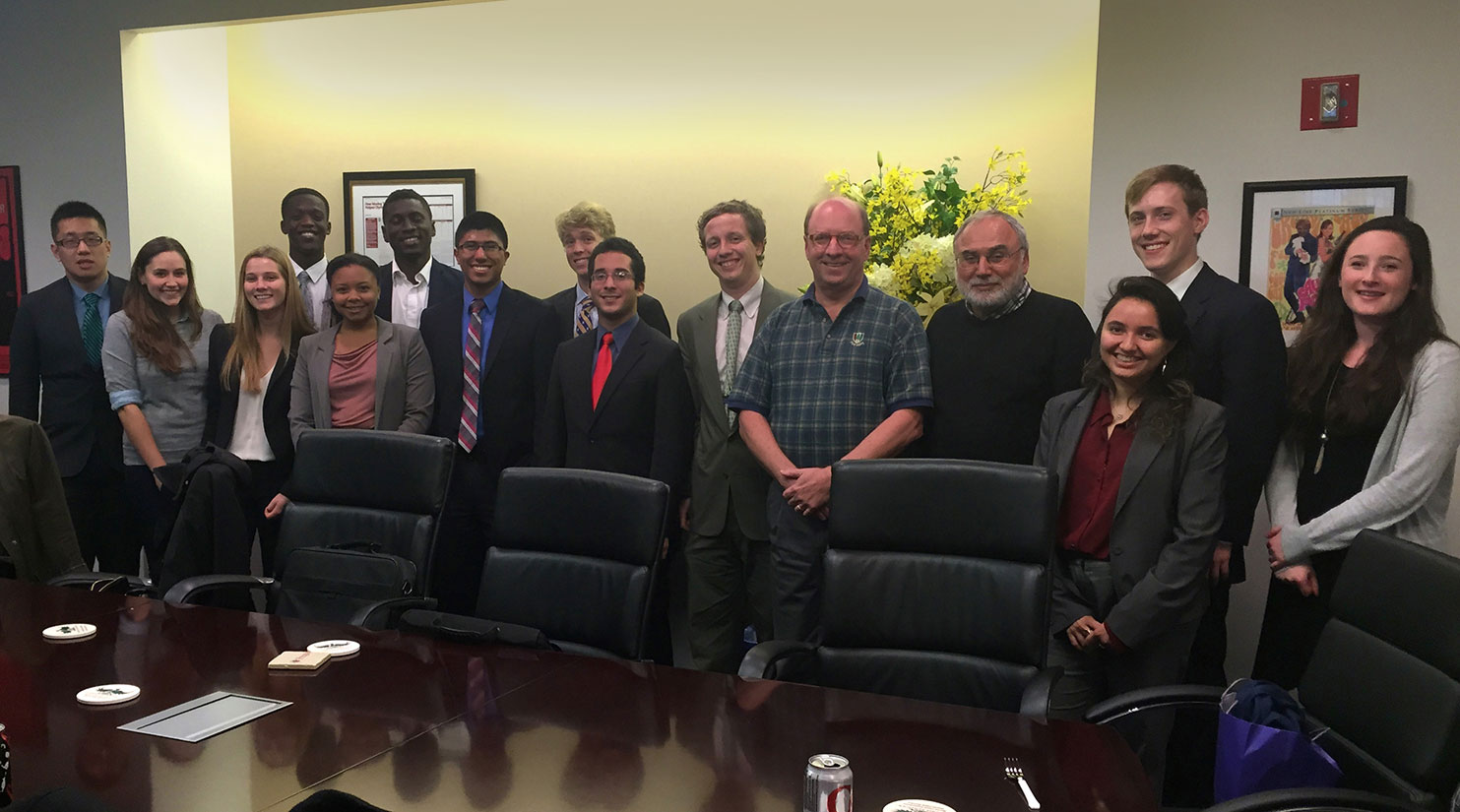 The Hamilton Program in NYC students took a train from Grand Central to Stamford, Conn., on Oct. 29 to meet with Robert Morris '76, P'16,'17 managing partner of the private equity firm, Olympus Partners.
When telling us about his career path, Morris shared one funny anecdote after another, making it seem as though he had nothing to do with his success. But it was made clear to us throughout the visit, that he not only knows all the ins and out of private equity but he's passionate about his work too.
Morris held management positions in various manufacturing and financial services businesses at General Electric Corporation from 1978-1988, the last of which was senior vice president of General Electric Investment Corporation, where he managed General Electric Pension Trust's $1.6 billion private equity portfolio. Soon, Wall Street was ready to recruit him but Morris was ready to start his own operation, Olympus Partners.
At this point in the discussion, Morris took on the role of a professor with his red marker and large pad of paper propped up on an easel. Graphing it all out for the students, he explained that the private equity business is split between private equity and venture capital. When someone wants to start a company, they can either get the money that they need via equity or through a security, which is a loan or debt. Venture capital is all equity while private equity includes some portion of equity and some borrowed.
Morris ended with some words of wisdom for us as we prepare to find jobs after college. He told us to learn just as much about things we don't like as the things we do like. His last piece of advice was to choose a career based on interest and not by income, because passion for one's work can make all the difference.