Ron Kim '02 in "The American Dream"
---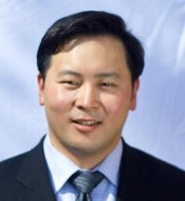 On March 30, the BBC World News America on PBS and BBC networks worldwide aired "The American Dream,"a three-minute segment about the family of Ron Kim '02 and their journey from South Korea to the United States. The companion article "The Korean American Success Story" on the BBC News website explains how Kim's family came to New York City in 1986. His parents immediately began working for their future, opening the East of Eden grocery store and encouraging Kim to make the most of his education. Kim has worked in New York politics for ten years, serving under the past two governors and the Speaker of the NYC Council. He is currently working in nonprofit development in New York, and he credits his community for much of his family's success: "Without that strong network of Koreans that helped each other it would have been much, much more difficult not only to gain access to an opportunity to make money, but also an opportunity to get capital to start a business."
Ron will also be releasing a book this summer. The work focuses on declining democratic values in urban America and the importance of bottom-up activism.
Kim majored in government at Hamilton and was a member of Delta Upsilon and football team. He went on to earn his master in public administration in 2005 from Baruch College and was one of the youngest recipients of the National Urban Fellows award.
Read the full BBC article at:
http://www.bbc.co.uk/news/world-us-canada-12888908