Ron Kim '02 Runs for New York State Assembly
---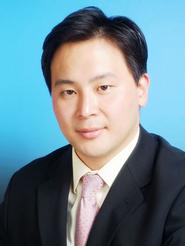 Ron Kim '02 is running for the New York State Assembly.

In a statement he said, "Public service is about protecting the most vulnerable among us while ensuring that opportunity exists for all our citizens. As an immigrant and the son of a Vietnam veteran, I have seen just how much is possible in this great country. I am running for the New York State Assembly to be a fierce advocate for great schools and good jobs for Queens."
Ron began his career in public service as an aide to former Assemblyman Mark Weprin. He went on to work in the New York City Department of Buildings and Department of Small Business Services. He was a policy analyst at the City Council and has served as a regional director for government and community affairs for two New York governors.
Ron currently works at the Parkside Group, a leading public affairs firm in New York City. In his role at Parkside, Ron advocates on behalf of children with special needs, small businesses, and vulnerable New Yorkers from all walks of life. A past Vice President of the Korean American Association of Greater New York, Ron has been actively involved in New York City/State government for his entire adult life.
At Hamilton, Kim majored in government and played football. He went on to earn his Masters in Public Administration in 2005 from Baruch College and was one of the youngest recipients of the National Urban Fellows award.