Roommates Run 13.1 and Then Some
---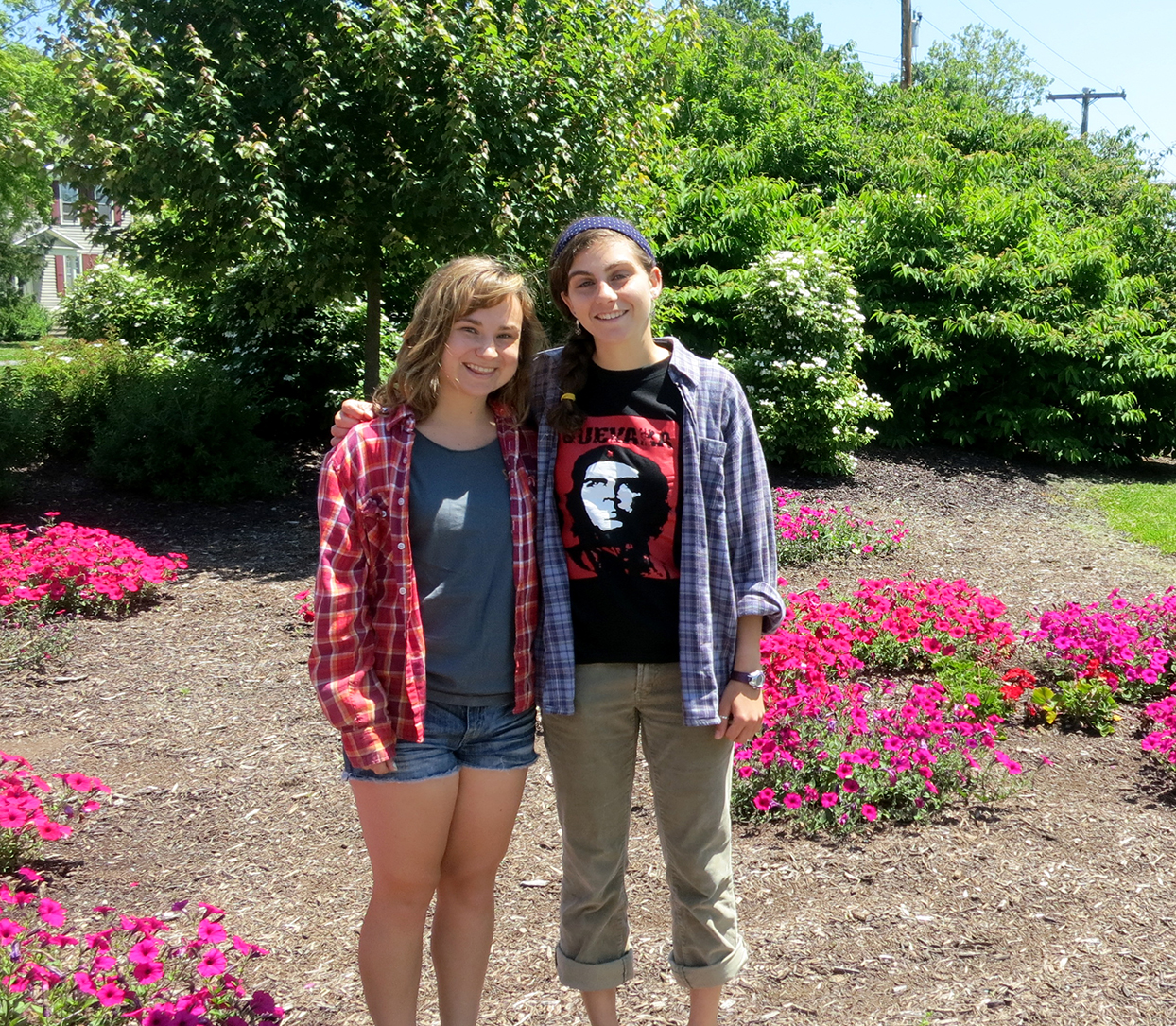 On the morning of Sunday, June 9, Deanna Nappi '15 and Kerri Grimaldi '15 took a break from their typical routines. The two Hamilton students traveled to the Adirondack region to participate in the ninth annual Lake Placid Marathon. After selecting a lengthy playlist from their iPods and a pre-race warm up, the two women did not stop running until they crossed the finish line.
Nappi, who placed second for women in her age group, had run one marathon in Massachusetts prior to this event. When she arrived at her first competition, she found a group of runners wearing jerseys claiming they had run a marathon in every state. As she ran she couldn't stop thinking about such an achievement, and decided that she would like to undertake the same challenge.
She has only 48 more states to race in after her latest effort in New York.
Grimaldi participated in the half-marathon that Lake Placid also offers. The 13.1-mile course that she tackled, while not too different from her occasional 10-mile runs, was the longest distance she ever completed. She is now thinking about running a full marathon.
Both students were members of track teams in high school. Nappi began indoor track in ninth grade, and substituted cross-country for soccer her junior year. Kerri participated in outdoor and indoor track throughout high school, but mostly competed in hurdles. She was accustomed to shorter events and wanted to experiment with distance running.
The academic and extracurricular demands of college kept both students from training as much as they had hoped to. Ultimate Frisbee practice also consumed their allotted fitness time while classes were in session. Nappi snuck in one long run, 15 or more miles, every week in addition to running shorter distances on five other days.
Despite their training, Grimaldi affirmed, "It is all mental during the race."
The marathon and half-marathon courses were identical for the first 13 miles, which allowed Grimaldi and Nappi to run together. Grimaldi was grateful to have Nappi's support, and both found each other's company a welcome distraction to the discomfort they experienced in their legs.
Nappi remarked, "The whole community of marathon runners was so wonderful," at the event. She met a handful of racers throughout the course of the run and met up with them afterwards. According to her, every participant truly wanted to be there and was supportive of the other runners.
This summer Grimaldi is working with the Digital Humanities Initiative and will examine the relationship between writings of Emily Dickinson and Agha Shahid Ali. During the school year, she is a member of the choir and works at Café Opus. Nappi is the intern for Hamilton's Outing Club office. During the academic year, Nappi plays the baritone saxophone in the jazz ensemble.
Grimaldi is a graduate of Westfield High School (Mass.). Nappi is a graduate of Canton High School (Conn.)