Roxanne Makoff '12 Serves as Intern with Amnesty International
---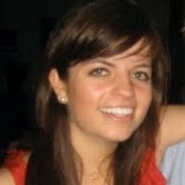 The availability of basic human rights concerns everybody on the planet, and human rights violations are not only pertinent to the area where they take place, but to the global community. For this reason, human rights organizations garner great benefits from supporters around the world, and anybody who spends time with such an organization has the potential to provide critical aid.
Roxanne Makoff '12 will spend her summer as a 2011 Levitt Public Service Intern with Amnesty International in New York City. She will work in the Foundations unit of Amnesty, which functions as the development sector. Makoff will work with Amnesty staff to help them continue their efforts in support of human rights.
Amnesty International is a nonprofit, non-governmental human rights organization that aims to recognize and rectify human rights violations all over the world. The organization is very well-established for its continued opposition to abuses of human rights and its unrelenting defense of innocent people. Since its founding in 1961 in London, Amnesty has received a Nobel Peace Prize for its strong efforts in ending human rights violations. It now operates in over 150 countries with more than three million supporters worldwide.
Makoff aspires to a career with a human rights organization, and so this internship presents her with the opportunity to further her experience in this field. She states, "To spend my last summer in college with Amnesty International is truly a gift." Not only does this internship reflect her career goals, but she expects her time with Amnesty to be a highly rewarding experience on a personal level.
Makoff appreciates the nonprofit status of the organization, and she anticipates gaining a wealth of knowledge about what it takes to keep human rights organizations running. While Makoff has not decided what division of a human rights organization she would like to work for, she believes that gaining experience with the development team will allow her to learn about different aspects and divisions of Amnesty.
As much as Makoff stands to gain from the internship, she also plans on using her prior experiences and her passion for human rights to benefit Amnesty. A public policy major, Makoff has already interned in the development sectors of two other human rights organizations, U.S. Fund for UNICEF and Human Rights First, and hopes to apply her experiences to her new position at Amnesty.
The development team of any nonprofit organization is involved in fundraising and fund distribution. These teams ensure that the organization has the financial backing to continue its work. Makoff will research and contact different foundations and individuals for donations, as well as help write and edit grant proposals for other areas of Amnesty. She also looks forward to attending "brown bag lunches," or presentations about the current state of human rights and proposed steps for moving forward.
In her free time, Makoff's interests include running, and she is part of Hamilton's track and field and cross-country teams. She is also the Coordinator of the Recycling Task Force.
Human rights are a global effort, and Makoff plans to contribute her part to this effort not just over the summer, but in her career. Her internship with Amnesty International will grant her a new source of experiences and a gratifying step toward her future.
Makoff is a graduate of St. Paul's School in Concord, N.H.