Russell Contributes Article About Engaging Alumni of Color to CASE Currents
---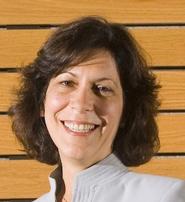 LaurieAnn Russell, associate director of Alumni Relations and director of Reunion Weekend, contributed an article to the February 2008 issue of CASE Currents. Her article "Finding their Voice," discusses ways to engage alumni of color. The monthly magazine is published by the Council for Advancement and Support of Education.

In the piece Russell describes how Hamilton was for many years a "largely white, all-male institution. Changing demographics across the United States have made their way through higher education, and Hamilton is no exception," she writes. "Recently Hamilton has made advances in encouraging the relationship between alumni of color and their alma mater by forming a special group."

Russell's article describes the formation of the Black and Latin Alumni Network (BLAN) and then the ad-hoc Multicultural Alumni Relations Committee (MARC). She detailed the first regional event held by MARC – hosted by an alumnus who formerly served as president of LaVanguardia, a Latino student group at Hamilton. Russell also described obstacles in engaging alumni of color, such as "simply reaching all of our multicultural alumni."

The article noted that Hamilton held its first Multicultural Reunion in September 2007 and "welcomed back many alumni, including several who had not been on campus since their own graduation."

Russell noted that "another measure of our success will come through annual giving," and predicted that giving from this group "will increase in the next several years.