Rutgers Researcher to Discuss Racial Profiling and "Stop and Frisk"
---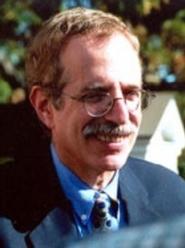 Milton Heumann, a professor of political science at Rutgers University, will discuss "Policing, Racial Profiling, and the New York Police Department's Use of Stop and Frisk," in a lecture on Thursday, Nov. 7, at 4:15 p.m., in the Kennedy Auditorium, Taylor Science Center. The lecture is free and open to the public and is sponsored by the Arthur Levitt Public Affairs Center's Security Program.
Heumann received his bachelor's degree from Brooklyn College and his M.Phil. and a Ph.D. from Yale University. He taught at the University of Michigan before joining the Rutgers faculty in 1981. He has spent many semesters as a visiting lecturer and Guggenheim Fellow at Yale Law School. Heumann chaired the Political Science Department of Rutgers from 1997 - 2003. His principal research interests are in the area of legal process, criminal justice and civil liberties.
His recent publications include "Bad Medicine: On Disciplining Physician Felons" (with Brian Pinaire and Simon Burger), Cardozo Journal of Conflict Resolution (2009) and "Philadelphia Lawyers: Policing the Law in Pennsylvania" (with Brian Pinaire and Christian Scarlett), Journal of the Professional Lawyer (2012). Heumann has written extensively on plea bargaining, racial profiling, and hate speech on campuses.