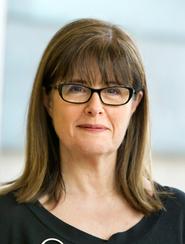 Sabadell-Nieto Presents at KFLC
Associate Professor of Hispanic Studies Joana Sabadell-Nieto presented a paper at the Kentucky Foreign Language Conference held April 18-20 at the University of Kentucky. The presentation was part of a panel on "relationalities" organized and chaired by Sabadell-Nieto.
The paper, "Perderse apasionadamente" ("Passionately losing oneself"), explored characters in two movies by Spanish film director Isabel Coixet and a novel by Philip Roth.