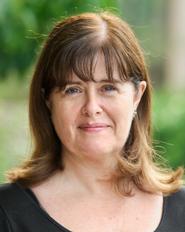 Sabadell-Nieto Presents Invited Lecture
Associate Professor of Hispanic Studies Joana Sabadell-Nieto delivered an invited lecture on April 2 at the Department of Languages, Literatures and Linguistics at Syracuse University.
Her talk, "Thinking Poetically," explored alternatives to dismissive, confrontational and binary logic. She focused on poetic language and images as inclusionary examples opened to and facilitating of possibilities.