Saks CEO Stephen Sadove '73 Elected Board Chair
---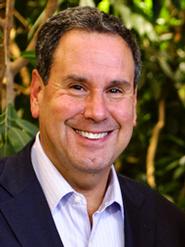 The College Board of Trustees has unanimously elected Stephen I. Sadove '73 to be its next chair, effective July 1. He will replace A.G. Lafley '69, who has served as chair of the Board of Trustees since 2008. George F. (Jeff) Little II '71 will continue as the board's vice chair.
Sadove is chairman and chief executive officer of Saks Incorporated. He joined the company in 2002 as vice chairman following a distinguished career in consumer products marketing.
"I am grateful for this opportunity to serve my alma mater," Sadove said, "and to work more closely with Joan Stewart and her leadership team. At this point in its 200-year history, Hamilton enjoys an outstanding academic reputation, talented faculty and students, fiscal stability, an enviable market share and a modern physical plant. Most importantly, our students are well prepared for the world they will inherit."
"Steve Sadove loves Hamilton, appreciates the challenges facing higher education and insists that we never accept the status quo," said Stewart, who is completing her 10th year as Hamilton's president. "He listens carefully and thinks strategically. I look forward to working more closely with him."
After graduating from Hamilton in 1973, Sadove received an MBA with distinction from the Harvard Business School. He began his career with General Foods in 1975, eventually serving as executive vice president and general manager of the Desserts Division. In 1991, Sadove joined Bristol-Myers Squibb as president of Clairol. Three years later, he was named president of Clairol Worldwide, with direct responsibility for the Clairol business in the United States, Canada, Europe, the Middle East, Africa and Latin America. He was promoted to president of Bristol-Myers Squibb's Worldwide Beauty Care Division in 1996, and a year later added Mead Johnson Nutritionals to his portfolio.
During Sadove's decade-long tenure at Bristol-Myers, Clairol became the number one hair care business in the United States. He helped build the Herbal Essences brand into a $700 million business and completed the sale of Bristol-Myers Squibb's beauty care division to Procter & Gamble for approximately $5 billion.
A member of the Hamilton Board of Trustees since 2000, he currently chairs the Trustee Planning Committee and is a member of the Honorary Degrees, Budget & Finance, Admission and Executive committees. He also served the college as a member of the Alumni Council and Reunion Gift Committee and as a volunteer for the Career Center. As an undergraduate, he was a member of Delta Upsilon and participated with both the tennis and squash teams.
The Sadove Student Center at Emerson Hall honors the Sadove family for the leadership that inspired the building's renovation and expansion. The facility, originally home to the Emerson Literary Society at Hamilton, was dedicated in 2010.
In addition to Hamilton College and Saks Incorporated, Sadove is involved with numerous community and civic boards and currently serves as chairman of the National Retail Federation as well as on the public company boards of Ruby Tuesday and Colgate-Palmolive.
Sadove's three children are also Hamilton graduates: Stacy, Class of 2007; David, Class of 2010; and Laurie, Class of 2013. He and his wife Karin live in Westchester County, N.Y.