Sam Matlick '17 Wins Fourth Annual Pitch Competition
---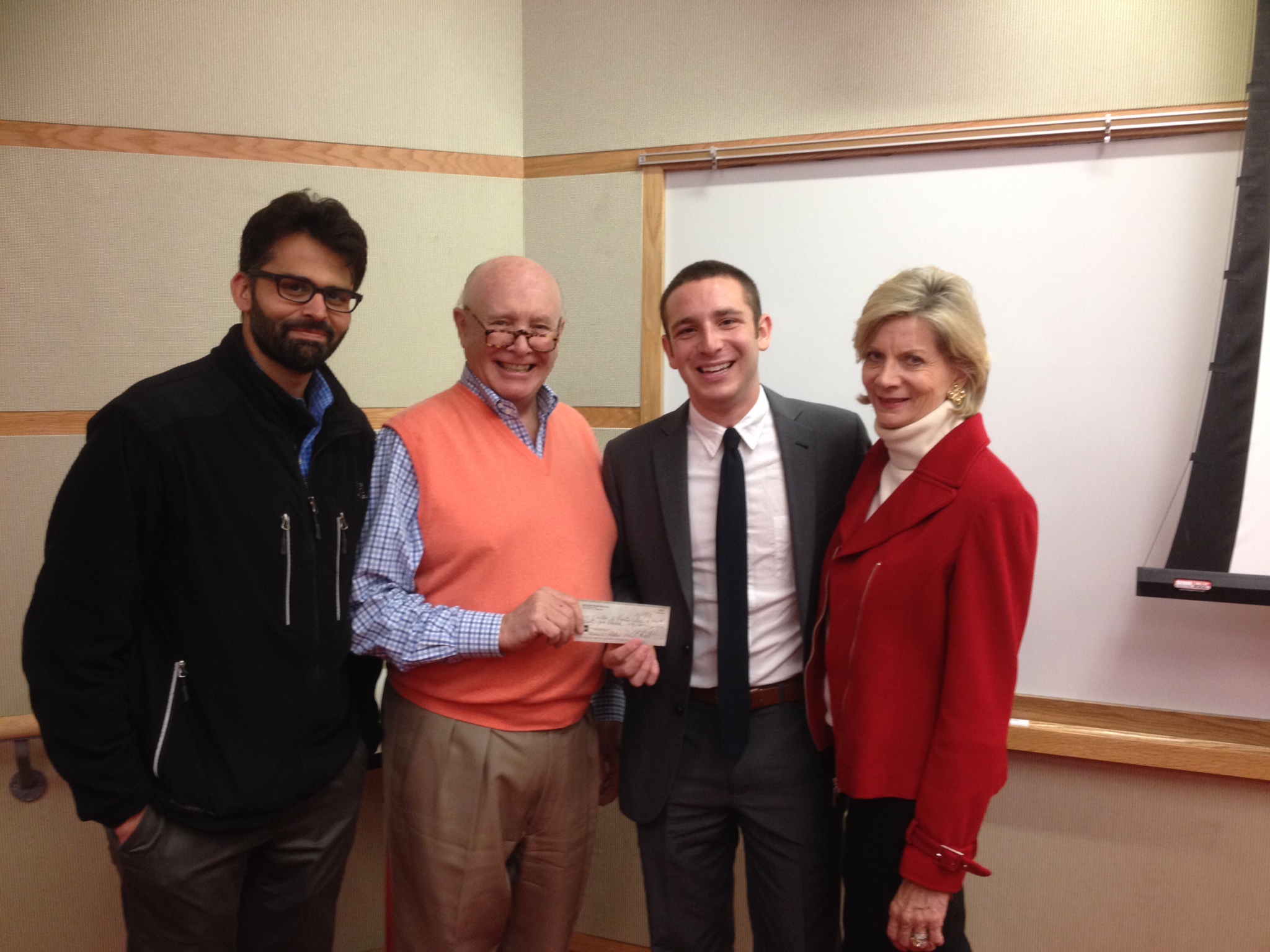 Hamilton College students, alumni and business experts joined forces Oct. 25-27 for the fourth annual Pitch Competition. The weekend-long event is always highly anticipated among the College's young business professionals and features an entrepreneurship workshop, networking opportunities and business-mentoring services all offered by seasoned entrepreneurs and investors.
During each year's competition, students and alumni pitch their own business ideas to a panel of judges over the course of two rounds. The individual with the best pitch receives a $2,500 cash prize along with valuable business coaching services to help get his or her idea off the ground. The last Pitch Competition was held in April 2013.
The winner of this year's Pitch Competition was Sam Matlick '17, who is currently in the process of launching Sell Your Tech LLC, a web portal for the purchase and resale of used electronic equipment. Peter Michailidis '16 took home the second place prize for his proposal Showdown Life, a sports tournament tourism company that he started in 2011. Nile Berry'14, Nick Pappageorge '14 and Sam Wagner '14 won third place for their educational craft beer subscription service, TrueBrew.
The expert mentors and judges for the fourth annual Pitch Competition included Michael Fawcett '66, management partner at Meacham Woodfield LLC; Hedy Foreman, management partner at Meacham Woodfield LLC, and Prithvi Tanwar, corporate lawyer at Foley Hoag LLP.
Matlick '17 has spent the past several months developing and incorporating Sell Your Tech LCC, a website which he hopes to launch this November. The site will allow users to sell their used electronic devices such as iPhones, iPods, tablets, and laptops at top-of-the-market prices. The company is targeted at a college-age audience and Matlick says Hamilton College students will receive a premium for their electronics during the roll-out period. Matlick is also planning a referral incentive program for the company.
"This weekend was an amazing adventure," said Matlick. "It became a short course in business economics as I had to quickly learn to navigate a formal business plan. Our alums were great judges and mentors, and were a terrific inspiration to myself and all of our fellow Hamiltonian entrepreneurs. I am now even more driven to move my business forward, and am excited for the road ahead."
The Pitch Competition has developed over the years into a valuable platform for students and alumni interested in entrepreneurism. While only one pitch wins the grand prize, each participant has the opportunity to engage one-on-one with industry experts and gain priceless advice for starting their own business. Students and alumni are encouraged to keep an eye out for details about the next competition.