Sean Fujimori '14 Publishes in Ephemeris
---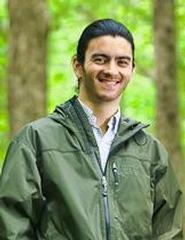 A paper by Sean Fujimori '14 was accepted for publication in the undergraduate philosophy journal Ephemeris. "Is Perception Theory-Dependent? Fodor contra Churchland" appears in the 2013 issue of the soon-to-be printed journal and is available now online.
In his paper, Fujimori said we often say learning something new changes the way we look at things and questioned whether our sensory perceptions are literally altered by new theories or beliefs we adopt. Or, he asked, are our sensory systems by nature immune to modification? Fujimori examined Paul Churchland's and Jerry Fodor's differing arguments on the question. He used studies of sensory perception across cultures to substantiate or discredit the philosophers' claims.
Ephemeris is a project of Union College's Philosophy Club. According to the journal's website, the publication is "student-run and dedicated to harvesting exceptional undergraduate writing grounded in the distinct value and interest of the philosophical endeavor."
Fujimori is majoring in neuroscience and philosophy.