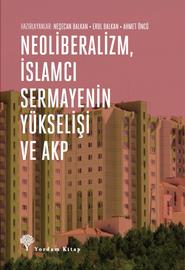 The second Turkish edition of The Neoliberal Landscape and the Rise of Islamic Capital in Turkey, co-authored by Professor of Economics Erol Balkan, was recently published. Balkan's co-authors were Nesecan Balkan and Ahmet Oncu.
The first Turkish edition, published in March by Yordam Books (Istanbul), sold out in just two months.
An English edition will be published by Berghahn Books in New York and Cambridge in the coming months.