Selena Coppock '02 Publishes The New Rules for Blondes
---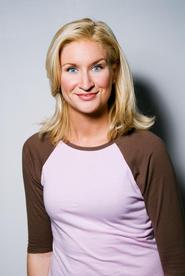 Selena Coppock '02 wrote a book The New Rules for Blondes that was recently published by It Books/HarperCollins. It is a collection of humorous essays celebrating and subverting the blonde stereotype.
Coppock graduated from Hamilton College in 2002 with a degree in English literature. She was a member of The Hamiltones, Yodapez, and Alpha Theta Chi.
For more information, visit Coppock's website or her twitter.