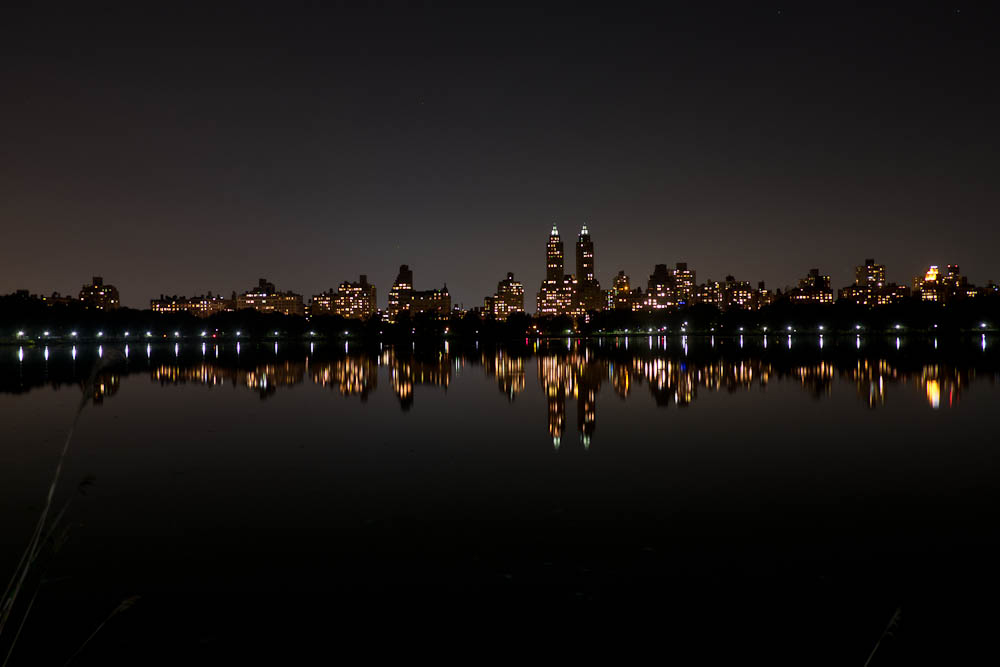 Hamilton senior art majors concentrating in a variety of mediums visited five New York City-based artists as part of the annual New York City Studio Tour on Oct. 8-10. The tour was led by art faculty Robert Knight, Jane Fine and Ben Peterson.
Kirkland alumna Carol Friscia K'77 and her husband Tony welcomed the seniors to New York on their first night. Carol shared her history of working at Sotheby's and Doyle's galleries in New York as well as Bakker Gallery in Boston. She advised students to start collecting art, as she and her husband did early in life. Students also had the opportunity to view the slides from her senior painting project in 1977.
In addition to visiting the studios of Arthur Simms, Rossana Martinez, Ridley Howard, Jennifer Coates and Penelope Umbrico, students had the opportunity to attend a reception at Visiting Assistant Professor of Art Jane Fine's exhibition, Contents Under Pressure, at the Pierogi Gallery in Brooklyn.
Although the styles, mediums, processes and backgrounds of each artist varied, their advice for the students converged on one main idea. In short, let your art reflect who you are and what you care about.
This advice came at a perfect time for the art concentrators in attendance. Art majors Sawyer Konys, Zoe Tessler, Casey Brown, Charlotte Simons, Corinne Hom, Lily Johnston, Halimah Schmidt, Sarah Wallack, Sarah Moore, Ariel Pimentel, Carrie Rudd, Chris Labora and Sky Li are all in the early stages of developing their senior projects, a full year concentration in a specific medium that will be displayed at the Wellin Museum of Art in May of 2016.
Many of the artists spoke to the importance of engaging with the work of other artists. Painter Ridley Howard emphasized attending other artists' shows as an important way to foster the community aspect of the art world. Howard took his own advice later that evening when he attended the reception for Professor Jane Fine at the Pierogi Gallery. Painter Jennifer Coates also suggested writing about art as a method to appreciate art and find inspiration.
While visiting Jennifer Coates' studio, she explained the evolution of her paintings throughout her career, emphasizing that her current work is more indicative of her personality and humor. For many seniors this year is an opportunity to search for a similar cohesion between their identities and artwork. As sculptor Arthur Simms stated, "Art is a manifestation of my spirituality, who I am."
This trip proved to be impactful and inspiring for students and professors alike. The seniors are grateful for the advice shared with them and are anxious to apply the many lessons into their own studio practices throughout the year.
The Art Department's NYC Studio Tour was funded through significant support from the Dan Dietrich Foundation and the Kirkland Endowment.