Shayna Schmidt '12 in Uncommon Women and Others
---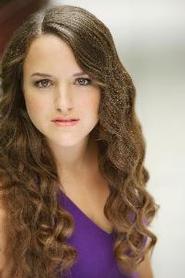 Shayna Schmidt '12 appeared as Susie Friend in The Mad & Merry Theatre Company's production of Uncommon Women and Others by Wendy Wasserstein, running March 15-24 at The Connelly Theater in New York.
Set at a restaurant in 1979 and six years earlier at Mount Holyoke College, the play is a seriesof flashbacks to the 1972-73 school year as seven seniors and one freshman attempt to discover themselves in the wake of second-wave feminism.
Additionally, after seeing Shayna at an open singer call, music industry veterans Verna Miles and Laura Williams invited her to join their record label on a new project: a female pop/R&B group. She and fellow group members have been rehearsing several original songs and plan to have their first demo recorded within the next few months.
Schmidt graduated from Hamilton with degrees in theatre and English literature. She was a member of Tumbling After, Phi Beta Chi and HALT during her time on the Hill.