Shayna Schmidt to Appear in NYC Fringe Festival
---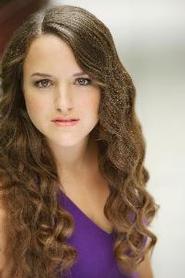 Shayna Schmidt '12 will appear in the NYC International Fringe Festival in August.
Schmidt will appear in Mind the Entertainment's presentation of Story Time with Mr. Buttermen: Fables for Adults Living in a Modern World, a spoken word musical in which a group of disgruntled yet lovable homeless individuals tell their tales. The play will run from August 10 to 25 at HERE Arts Center. The main character she will portray is Miss Fisher, a math teacher turned homeless when technology renders her position obsolete, though she also plays various others.
At Hamilton, Schmidt majored in Theatre and English Literature and was a member of Phi Beta Chi.