Sigma Xi Elects 21 Members of Class of 2012 to Associate Membership
---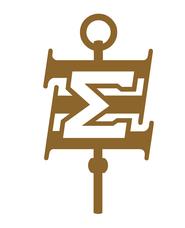 The Hamilton College Chapter of Sigma Xi, the scientific research society, elected 21 students to associate membership on April 30.
Students elected from the Class of 2012 are: Kathryn Bennett, Connor Brown, Daniel Bruzzese, Daniel Feinberg, Lucas Harris, Abigale Koppa, Robert Kosar, Tani Leigh, Erica Losito, Julia Litzky, Dilyana Mihaylova, Emily Moulton, Kate Otley, Catherine Prescott, Rachel Rothbarth, Hannah Schacter, Talia Steiman, Matthew Therkelsen, Cara Vennari, Robert Woodworth and Jake Zappala.
Sigma Xi facilitates a variety of activities that support scientific research. Best known are the award-winning interdisciplinary journal, American Scientist, and the grants-in-aid of research program that has awarded funds to graduate and undergraduate students in a highly competitive pool of applications for 90 years.