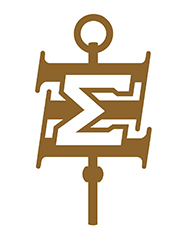 On May 5, 24 members of the Class of 2014 were elected to associate membership in the Hamilton College Chapter of Sigma Xi, the scientific research society.
The students are: Kim Bogardus, Summer Bottini, McKinley Brumback, Peter Campbell, Maggie Doolin, Gabrielle Fleming, Robert Hayden, Alice Henry, Katherine Hill, Victoria Hull, Alexandra Huss, Leah Krause, Dan Lustberg, Dan Mermelstein, Clare O'Grady, Christopher Richardson, Doug Santoro, Justin Stephen Smith, Kerkira Stockton, Sunrose Shrestha, Brandon Wilson, Emily Winters, Colyer Woolston and Sam Zimmerman.
Agne Jakubauskaite '13 was also elected to associate membership.
Assistant Professor of Psychology Alexandra List and Visiting Assistant Professor of Psychology Kara Sage were elected to full membership, and Visiting Assistant Professor of Anthropology Khori Newlander was promoted from associate to full membership.
Sigma Xi is an assembly of scientists who are active in science careers. Associate membership is offered to students who are expected by demonstrated activity in research to eventually qualify for full membership.
Sigma Xi facilitates a variety of activities that support scientific research. Best known are the grants-in-aid of research program that has awarded funds to graduate and undergraduate students in a highly competitive pool of applications for more than 90 years and the award-winning interdisciplinary journal, American Scientist.