Simon Elected Vice President of Intercollegiate Athletics Forum
---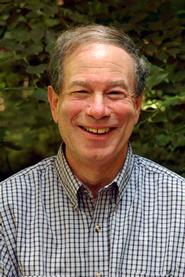 Robert Simon, the Marjorie and Robert W. McEwen Professor of Philosophy, was elected board vice president for the Forum for the Scholarly Study of Intercollegiate Athletics in Higher Education. The election took place at the recent convention of the National Collegiate Athletic Association (NCAA) in Washington, D.C.

Started under the sponsorship of the NCAA but editorially and philosophically independent, the purpose of the Forum (previously called the Scholarly Colloquium) is to stimulate, encourage and promote study, research and writing related to intercollegiate athletics; to demonstrate the relevance of research for reform efforts in intercollegiate athletics; to support core values of higher education in relationship to intercollegiate sport and to organize and conduct an annual scholarly colloquium, that is held just prior to the annual NCAA Convention.

The first colloquium, held in Nashville in 2008, was devoted to the topic "College Sports: A Legitimate Topic for Scholarly Inquiry" at which Simon was a keynote speaker. The 2009 colloquium was on the topic of "Paying the Price: Is Excellence in Sport Compatible with Good Health?"

The Board also edits a new journal, The Journal of Intercollegiate Sport, published by Human Kinetics.