Simon Op-ed Appears in Christian Science Monitor
---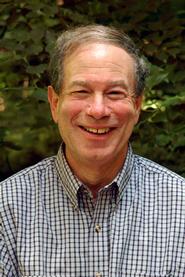 Triggered by Venezuelan President Hugo Chávez' recent condemnation of golf and
The New York Times
ethicist Randy Cohen's criticism that golf has little or no moral worth, former golf coach and Marjorie and Robert W. McEwen Professor of Philosophy Robert Simon penned an opinion piece in
The Christian Science Monitor
.
"The fair way to judge golf: as a model for life"
suggested that, at a time when many observers of contemporary sports are criticizing the effects of elite athletic competition, the etiquette of golf could serve as an example for these competitors. The article appeared on Oct. 18 in print and online on Oct. 23.
Simon pointed out that, "Golfers follow a strict honor code that places the burden of following the rules on the player. Players are expected to call penalties on themselves. Golfers also have duties that require them to show courtesy to their opponents and act in ways that best allow their opponents to maximize their own opportunities to play well.
"While other sports also prohibit competitors, even at the highest levels of competition, from cheating and attempt to require them to show courtesy and respect to opponents, golf achieves it," wrote the author of
Fair Play: the Ethics of Sport.

Addressing the charge that golf is elitist, Simon wrote, "Today, most golfers play on public facilities. … Golf originated in Scotland and was originally played by shepherds and artisans – not the elite. Today, organizations such as the First Tee introduce golf to thousands of young people from diverse backgrounds, and often combine golf instruction with innovative educational programs."
In closing, Simon took an even broader view of the possible application of the tenets of golf. "We should try to emulate it, not only in athletics but perhaps also in education, where honor codes need to be respected, and especially in politics, where the practice of respect for our opponent seems to be in danger of extinction."