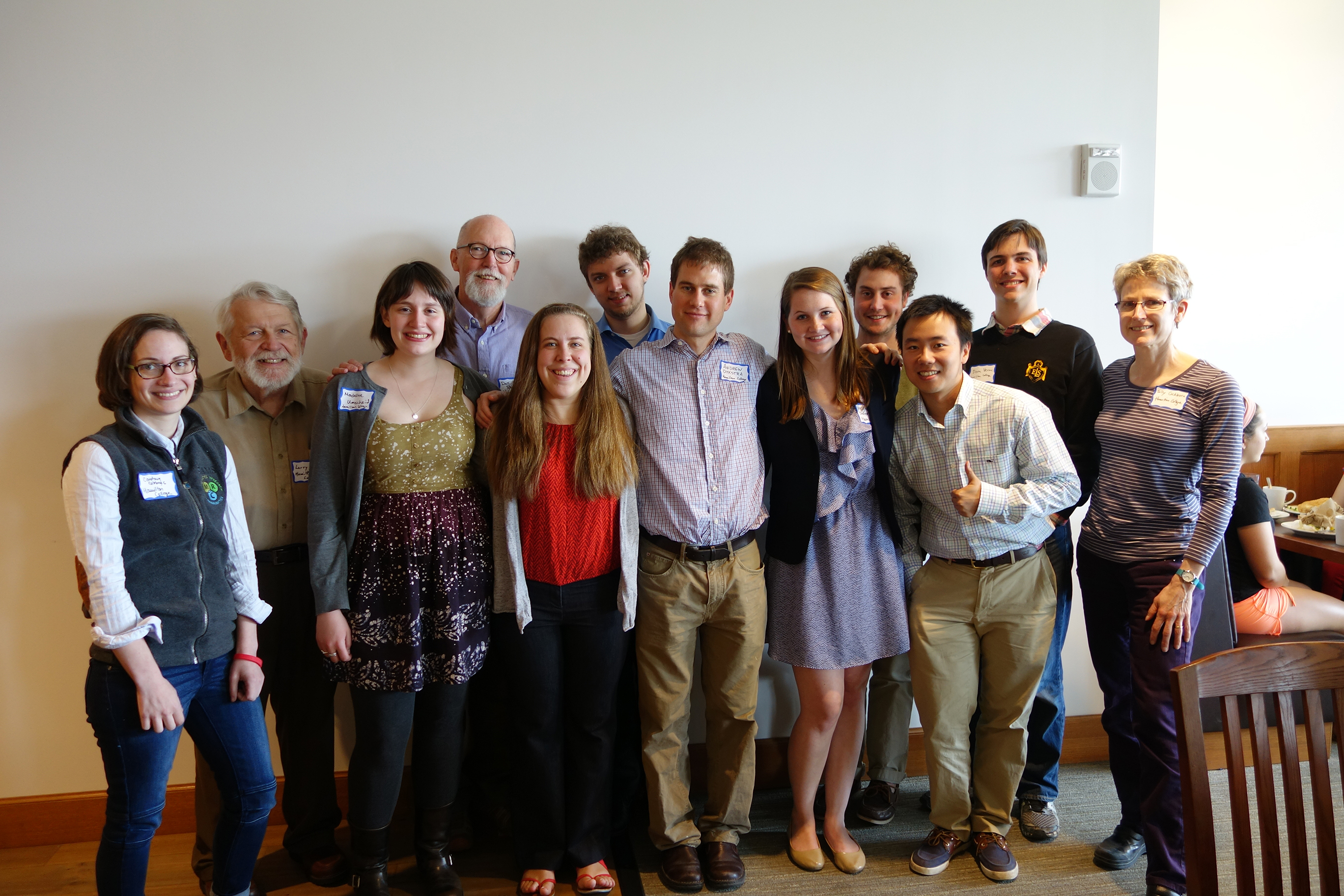 Senior mathematics concentrators Caitlin O'Connor, Meghan Doherty, Mao Ding, Carson Potter, Peter Talpey and Madeline Umscheid were speakers at the 21st annual Hudson River Undergraduate Mathematics Conference, held this year at Marist College on April 26.
Their talks covered an unusually wide variety of topics. O'Connor, Doherty and Potter gave presentations on topics in dynamical systems; Umscheid combined knot theory and matrices; Talpey presented work in advanced algebra; and Mao Ding gave a statistical analysis of NESCAC alcohol survey data.
Associate Professor of Mathematics Sally Cockburn presented the results of a mathematical model of preferential admissions at liberal arts colleges. Other Hamilton attendees were Dom Veconi '15, Assistant Professors Courtney Gibbons and Andrew Dykstra as well as Professors Richard Bedient and Larry Knop.