Sky Gellatly '03 Appointed as Managing Partner
---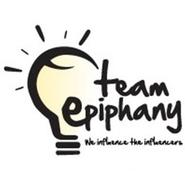 On September 19th, 2012, Team Epiphany, a New York City marketing and public relations agency, appointed Sky Gellatly '03 to managing partner.
As managing partner, Gellatly will continue to lead and develop Team Epiphany's social media division, with clients including Rock the Vote, Diageo, Nike, and Pepsi. Gellatly says that he is "thrilled to be able to push for what's next with people who inspire [him]."

At Hamilton, Gellatly majored in English Literature and History and was a co-captain of the men's soccer team, and a member of track & field, and Alpha Delta Phi. Gellatly was also on the J-Board, and participated in student government.