The spring F.I.L.M. (Forum on Image and Language in Motion) series opens on Sunday, March 1, with an interactive performance with media artist/explorer Jennifer Proctor. All F.I.L.M. screenings will take place at 2 p.m. in Bradford Auditorium, KJ, and are free and open to the public. A complete listing and description of all spring semester events follows.
Sunday, March 1: An interactive performance by media artist/explorer Jennifer Proctor
Jen Proctor, who earned an MFA in film and video production at the University of Iowa (she teaches at University of Michigan-Dearborn) has made films and videos of many kinds: hand-processed films, "voodles" (video doodles), remakes of classic independent films (her A Movie by Jen Proctor is a shot-by-shot remake of Bruce Conner's classic A Movie); and she is always searching for interesting new work on the Web.
Proctor will guide viewers on a voyage through her own work and the work of others she admires.
Organizer and Visiting Professor of Art History Scott MacDonald has directed the F.I.L.M. series for more than 20 years. In addition to teaching at Hamilton for many years, he has taught at Utica College, Bard College, Harvard University and the University of Arizona.
The series is made possible by the office of the Dean of the Faculty and by support from the Kirkland Endowment and the Art History Department.
Upcoming events in the F.I.L.M. series include:
Sunday, March 8: Chuck Workman presents Magician: The Astonishing Life and Work of Orson Welles (2014)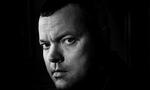 Chuck Workman established himself as Hollywood's master "recycler" with his Precious Images, which won the Academy Award in 1986 for Best Short Subject and alerted Hollywood to the value of clips from classic films. The montages he has designed for Academy Awards shows have been called the most enjoyable moments in those shows.
Workman is also a devoted documentarian who has made a series of features about crucial artists and filmmakers. He returns to Hamilton to present his newest documentary, an entertaining and enlightening exploration of the life and work of Orson Welles.
Sunday, April 5: The Alloy Orchestra performs with Alfred Hitchcock's Blackmail (1929)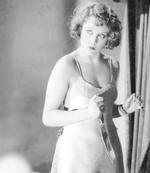 The Alloy Orchestra—called "the best in the world at accompanying silent film"
by the late film critic Roger Ebert—will perform with Alfred Hitchcock's Blackmail (1929).
Terry Donahue (accordion, musical saw, junk, vocals), Roger Miller (keyboards), and Ken Winokur (clarinet and junk percussion) will accompany the Master of Suspense's last silent film and the first of his films that seems quintessentially Hitchcockian.
Sunday, April 19: A marathon screening of James Benning's "California Trilogy"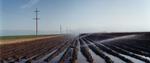 James Benning is cinema's premiere landscape artist. Among his most impressive achievements is a trio of (environmentally aware) feature films about California. Though each film is enjoyable and understandable as a separate work, F.I.L.M. series curator Scott MacDonald will present the trilogy in exactly the manner in which it was originally presented. Each film lasts 90 minutes and is constructed of 35 2 ½-minute shots.
The cine-marathon begins at 2 p.m. with El Valley Centro (1999), which focuses on California's central valley, where a remarkable percentage of America's food is produced. A showing of Los (2000), which focuses on Los Angeles, begins at 4 p.m.
At 7 p.m., after a break for dinner, the trilogy concludes with SOGOBI (2001), Benning's homage to what is left of wilderness California.
Sunday, April 26: Ross McElwee presents Photographic Memory (2011)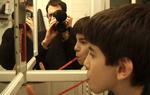 The ongoing saga of Ross McElwee's personal documentaries—Backyard (1984), Sherman's March (1986), Time Indefinite (1993), Six O'Clock News (1996), Bright Leaves (2003)—is considered among the most remarkable achievements of the form and the most sophisticated exploration of cinematic narration.
McElwee returns to Hamilton with his most recent film, Photographic Memory, which explores the filmmaker's troubled relationship with his late-adolescent/young-adult son, as well as his own challenges in making a new life after divorce—beginning with what turns out to be a surprising trip to France to revisit a romantic interlude he experienced at a seaside town in Brittany.
Sunday, May 3: James Benning with his performance: "Two Cabins"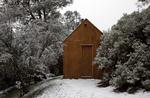 James Benning has many fascinations: the American landscape, "outsider painting," mathematics, Henry David Thoreau and Ted Kaczynski ("the Unibomber"). In fact, on a plot of land he owns in the Sierra Nevada Mountains north of Los Angeles he has built facsimiles of Thoreau's and Kaczynski's cabins!
His many films are among the most remarkable cinematic representations of American landscape: challenging, thoughtful and beautiful; and as a result, he has been a guest of the F.I.L.M. series several times.
This time, he will present his performance piece, "Two Cabins," a trip through personal and national history and geography—a great way to get to know this remarkable film artist and his fascinations.