Student Assembly Hosts See Who's Here: Thanksgiving Dinner
---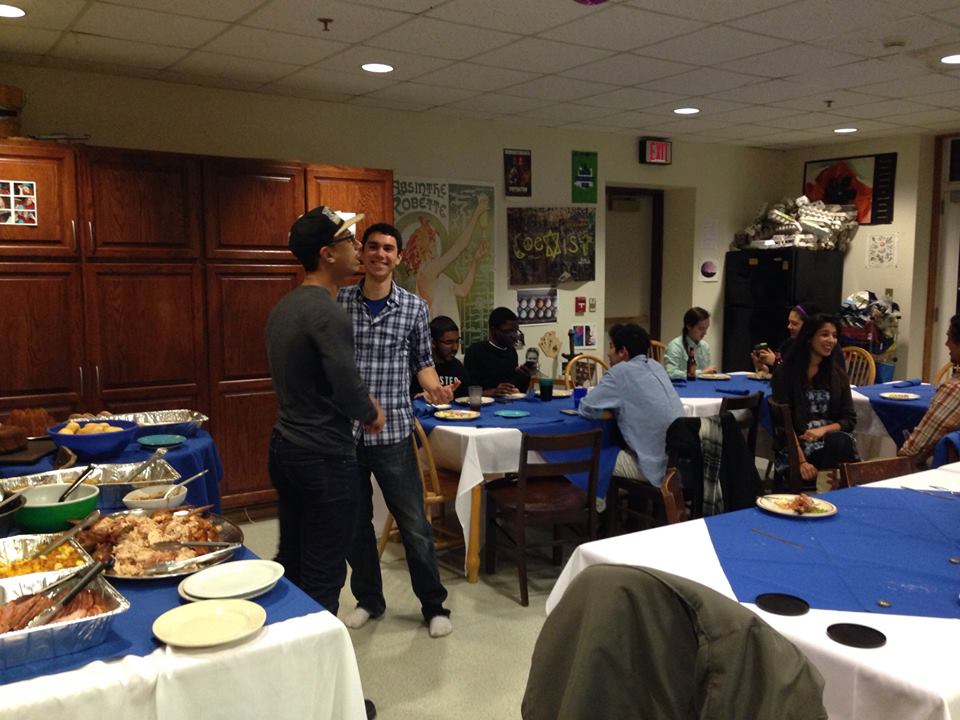 The day after most everyone left campus for Thanksgiving break, the snows started. Students who stayed over the weeklong break this semester were treated to the startling beauty of fresh snowfall and the isolation that comes with it. The need to leave one's room becomes minimal – there are no classes to attend, and hardly anyone to see. This campus can be a lonely place if one chooses to stay over break.
This Thanksgiving break was a little different. Anthony Jackson, president of the Student Assembly, ensured that those who stayed on break enjoyed a hot meal on Thanksgiving Day. Some students stay of their own volition, and many stay because home is too far away and expensive to get to. This is the first year that a Thanksgiving dinner has been prepared for those left on campus, and is a tradition that Jackson hopes will carry over through the years.
The dinner took place in Woollcott House. Student Assembly provided the funds to buy two turkeys, plenty of potatoes, and ingredients for an assortment of desserts, and Hamilton food service provider Bon Appetit generously donated ham, Brussels sprouts, stuffing and candied yams for the day's feast. About 15 students attended the Thanksgiving meal, and as tradition demands there was a bounty of leftovers. Students who took food home did not go hungry the next day.
The event demonstrates the ability of student government to provide a pleasant experience on the Hill no matter what time of year it is. The feast lasted for hours, and everyone went home fulfilled and happy to have been a part of a spontaneous student family for the holidays.