Students Gain Experience Through Summer Internships
---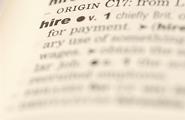 Throughout the summer the news page has featured stories about students who were awarded funding from Hamilton to pursue their career interests through research projects with faculty or in internships that were offered without outside compensation. Many other students pursued summer research and internships that were unfunded. Some are highlighted below. We invite other students to contribute their own stories which we will add to this article as we receive and edit them.

Leah Krause '14 was employed as an intern for an adoption agency in Minnesota. She worked in their "Waiting International" program and aided in staff in organizing medical records, photos, and videos of 170 special needs orphans from Linyi, China.

Matt Ross '13 interned in NYC for the marketing department of magazine Every Day With Rachael Ray. He helped to coordinate specific ads within the magazine itself, as well as to research marketing and branding strategies for the Rachael Ray website. "Working in the marketing world of Manhattan this past summer was a completely different experience then what I'm used to back home in Minnesota," Ross explains. "I quickly realized how fast paced and high energy the marketing industry is. The 9-5 schedule was both challenging and fun and living in NYC was a blast. Also, the Rachael Ray test kitchen which was located on my floor, and they offered the employees a constant flow of delicious free food throughout the day!"
Jackie Wald '12 worked as the marketing and digital ad sales intern for LIFE.com, a Time Inc. brand. She helped to brand and market the newly launched LIFE website, and she assisted co-workers in reaching out to advertisers. Wald shadowed and assisted co-workers throughout the sales process, from branding and planning, to pitching and ultimately implementing her research on the website.
Zack Franciose '13 spent the summer working as an intern for the Rona Barrett Foundation in Santa Ynez, Calif.. He helped the foundation develop its web presence through social networking and outreach. The Rona Barrett Foundation is focused on the development of an innovative combined housing, adult day care, short term caregiver respite and community center model called "The Golden Inn and Cottages" – a pilot program is in progress on California's Central Coast with the goal to create a replicable model to serve low-income seniors in communities throughout the United States.
Nicholas Richards '12 worked as a lab research assistant at the Department of Genetics, Harvard Medical School; Boston Children's Hospital; Immune Disease Institute; and Howard Hughes Medical Institute in Boston. He conducted immunology research studying the mechanisms that maintain genomic stability in mammalian cells. Richards' research this summer also resulted in co-authorship of a paper accepted to Nature, one of the world's most prestigious science journals. The information was also presented at a poster session at the week-long Federation of American Societies for Experimental Biology: Molecular Mechanisms of Immune Cell Development & Function meeting.
Emily Leinbach '13 interned at CSN Stores, an e-commerce company in Boston. She was hired by Brian Thornfeldt '03 and worked with several other recent alumni, including Bowie Sievers '11, Jenn Anderson '10, Sarah Gulack '09, Matt Gessen '11, and Corey Gilbertson '11.

Xiaohan Du '12 interned with the Chinese Art department at Musée Guimet in Paris, a premiere museum of Asian Art in Europe. This past summer she also interned with the Japanese & Korean Art department at Cleveland Museum of Art.

Andrew Taub '12 interned at the White House Drug Police Office in Washington, D.C. He worked in the Office of Research and Data Analysis; by focusing on the retail drug distribution in the United States over the past five years, he helped to develop a greater understanding of prescription pill abuse.