Students Present at American Chemical Society National Meeting
---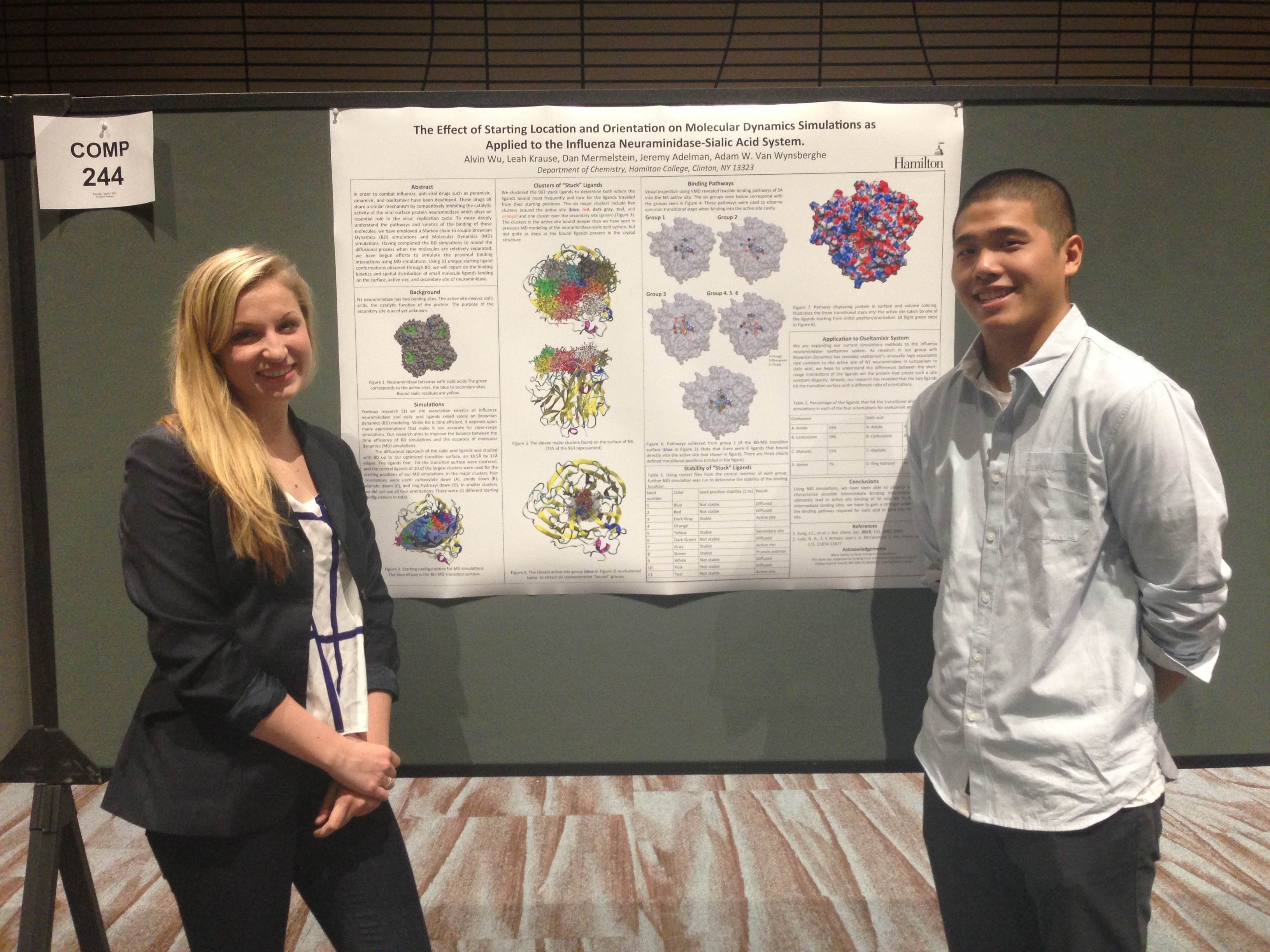 Seven Hamilton College students presented their research at the 245th American Chemical Society National Meeting. The conference, held from April 7 to 11 at the Ernest N. Morial Convention Center in New Orleans, attracted more than 14,000 attendees and featured research presentations and posters spanning 37 sub-divisions of chemistry. Chemistry department faculty Karen Brewer, Saritha Nellutla and Adam Van Wynsberghe also attended.
Three students presented during the Inorganic Chemistry poster session and four students made presentations in the Computers in Chemistry poster session. The work was conducted during summer research experiences, independent studies, and/or as part of senior theses. The students' projects and their faculty collaborator included (presenting authors' names are in boldface).
Professor Karen S. Brewer, Jonathan Michel '13, Mandy W. Y. Wong '15, and Allison L. Martella '13: Thenoyltrifluoroacetone europium and salicylate terbium complexes incorporated into a silica sol-gel matrix;
Visiting Assistant Professor Saritha Nellutla and Jill Chipman '14: Synthesis and optical characterization of polyoxometalate-porphyrin complexes;
Carmen M. Montagnon '13, Robert B. Clayton '15, and Assistant Professor Adam W. Van Wynsberghe: Investigation of the effects of electronic desolvation on oseltamivir binding kinetics to N1 influenza neuraminidase;
Alvin R. Wu '13, Leah Krause '14, and Adam W. Van Wynsberghe: Elucidation of the molecular interactions between neuraminidase and sialic acid.